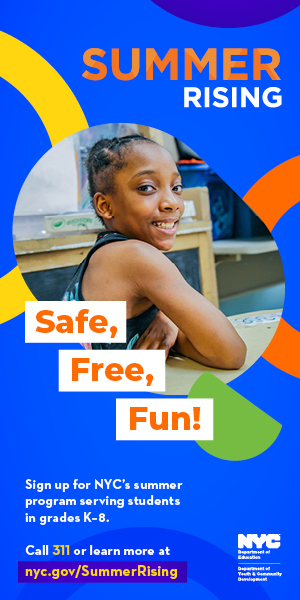 By Frank Misurelli | Picatinny Arsenal Public Affairs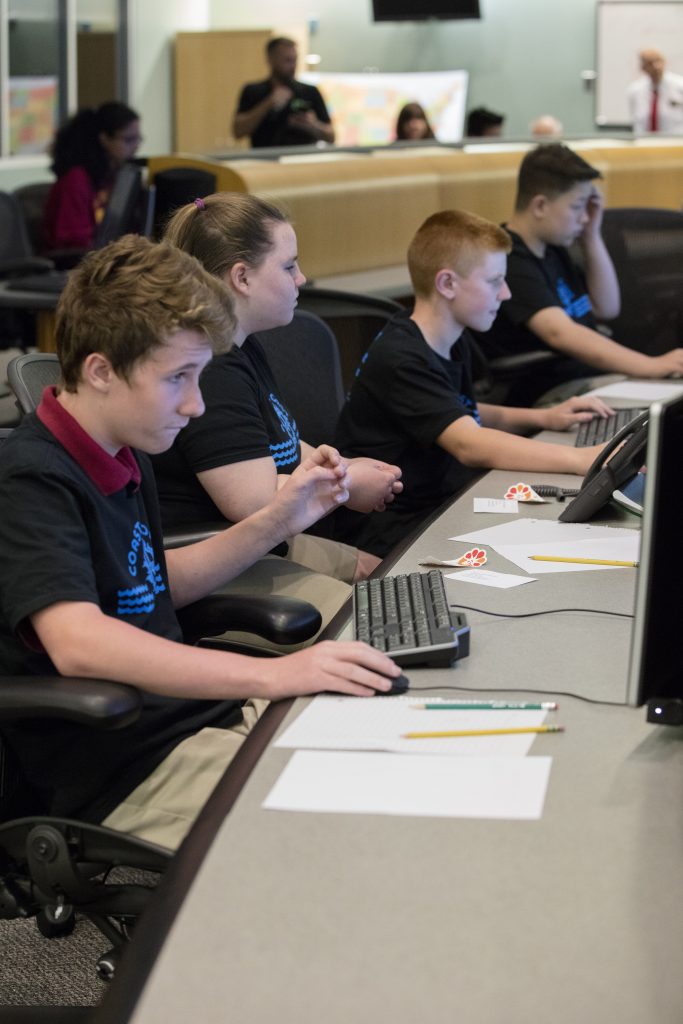 On May 22, Picatinny Arsenal's STEM program (science, technology, engineering, and mathematics) hosted its 4th Dimension U Tournament.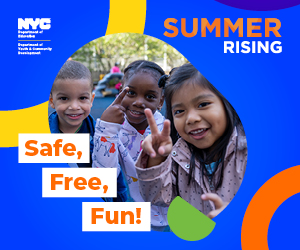 Sixteen 6th and 7th graders from All Saints Academy represented the U.S. Army, while students from two other schools represented the U.S. Navy and U.S. Air Force, said Shah Dabiri, director of the STEM outreach program at Picatinny Arsenal.
"This is our fourth competition with the students from All Saints Academy competing against the other branches," said Dabiri. The competition was held at Picatinny's Emergency Operations Center.
What is Dimension U? "It's a game, a teaching tool," explained Dabiri. The student must successfully solve a series of math problems in order to progress within the game. It can be played individually, as a team, and against other teams. Skilled players can set traps in the game to block other players and teams.
"Lots of practice, students play at home and at school," said Joanne Ebel, a 5th and 6th grade teacher at All Saints Academy. "There is a strategy involved in it, so it's not the math skills of the particular students, there is a strategy of freezing other students, setting traps for other students that takes them out of the game."
Ebel commented that the teachers had to learn the game themselves before instructing the students.
"Teachers had a terrible time; we could answer the math questions, but not the game-play," she said.
Judith Berg, Principal of All Saints Academy, thanked Picatinny Arsenal for providing the school with instructors. Picatinny helped us provide students with examples of careers in science and technology; it's a wonderful role model for them to understand why they are studying algebra."
D.J. Bautista, an 8th grader from All Saints Academy, has played Dimension U for the last three years.
"(I get) lots of practice, and I continue to practice at home, club (at school), and during lunch," he said.
D.J. plans to be an engineer. He is a top math and science student in advanced placement for high school. D.J., who wants to attend Morris County School of Technology next year, was one of 25 students accepted in this county-level highly competitive program.
All Saints Academy has received recognition of one of three Catholic elementary schools in the United States to be acknowledged and the only STEM nationally recognized school in Morris County.