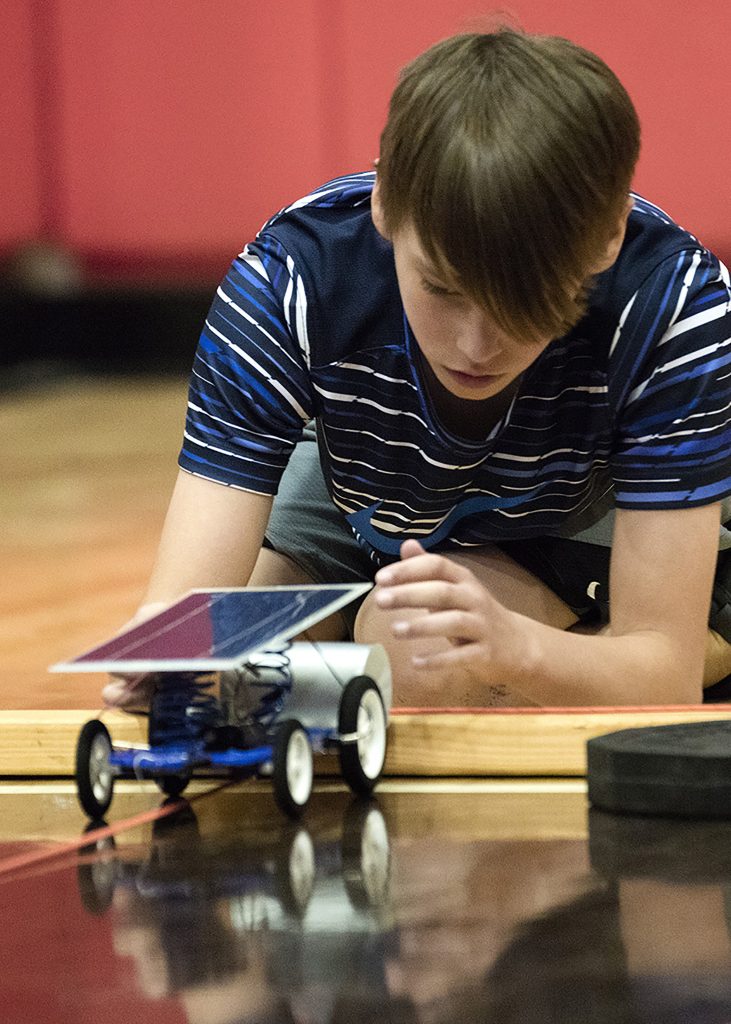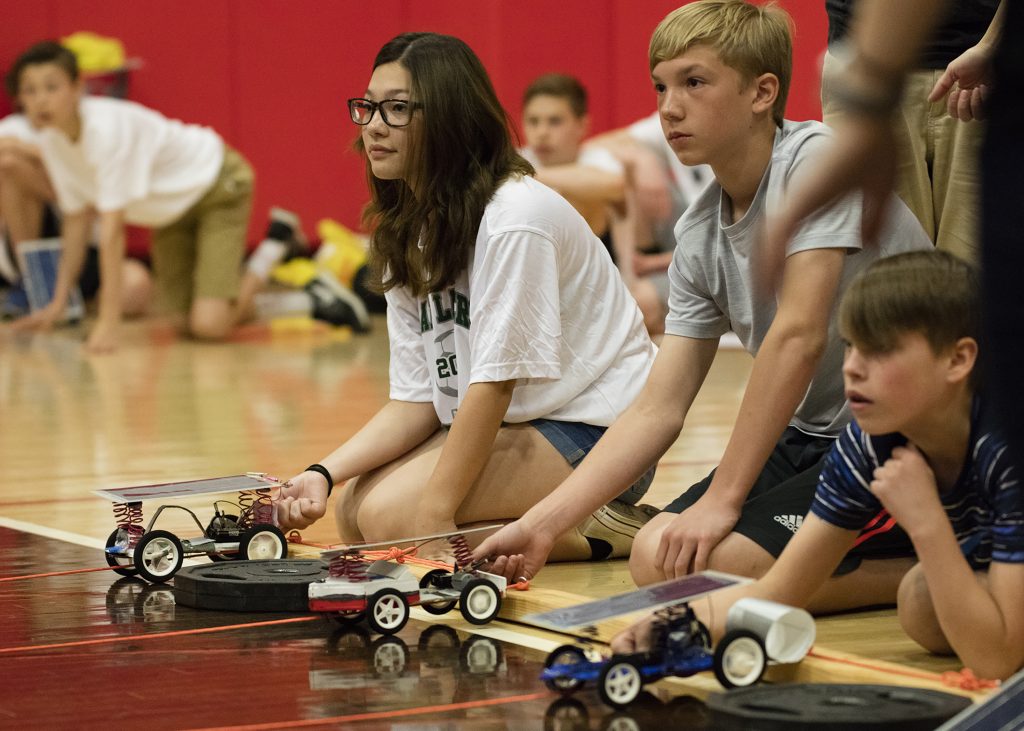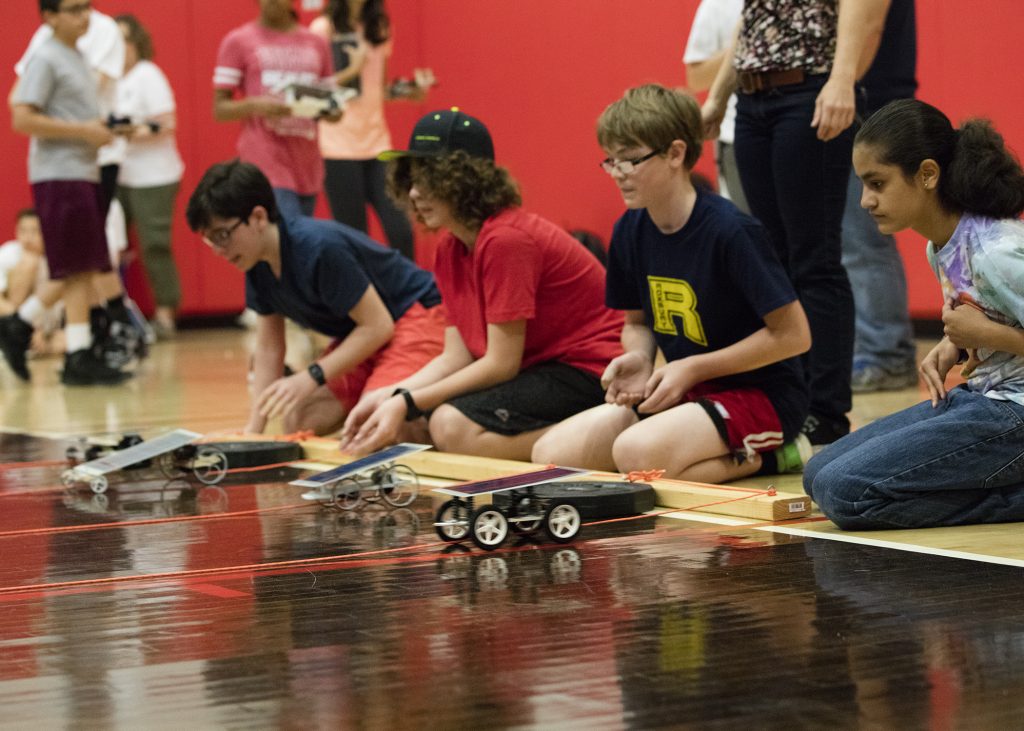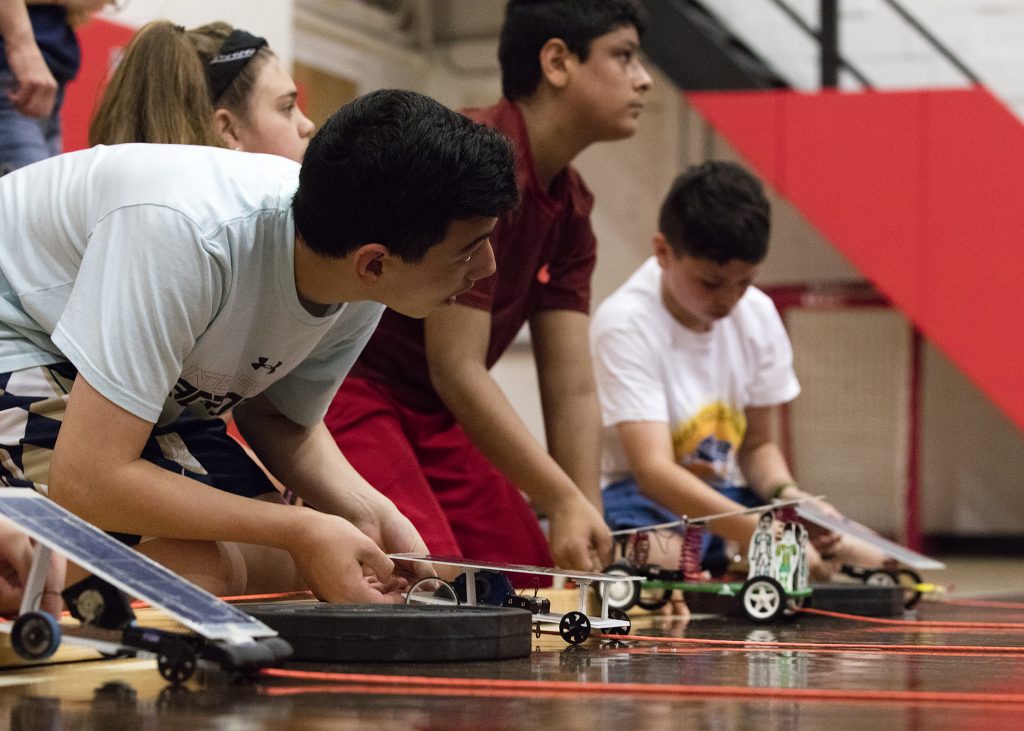 By Frank Misurelli | Picatinny Arsenal Public Affairs
Picatinny Arsenal's Science Technology Engineering and Mathematics (STEM) Office hosted its fourth Junior Solar Sprint (JSS) competition on May 18 at the Arsenal's recreational center, Forge Fitness.
The competition is held annually with the U.S. Army Research Development Engineering Command and Army Education Outreach Program, which offers real-world STEM experiences, competitions, and internships.
Eighty-eight middle school students participated in the competition. Students design, build and race solar-powered cars using hands-on engineering skills and locally sourced materials. School participating in this year's competition were Byram Intermediate School, Eisenhower Middle School, Mount Arlington School and Saint Anthony's School.
Junior Solar Sprint is a free educational program to gain hands-on STEM skills to create the fastest, most interesting and best-crafted vehicle. "It's designed to support the instruction of STEM in categories such as alternative fuels, engineering design and aerodynamics," said Shah Dabiri, director of the STEM outreach program at Picatinny Arsenal.
The cars run on two AA batteries, while still holding on their solar panels, as they raced along a 20-meter guide wire. Students also maintain an engineering lab notebook for judging by volunteer scientists and engineers. The notebook demonstrates the students' ability to document their thoughts in designing, developing, building and testing their proposed solar-powered race car.
This year's winning race team, which will represent Picatinny at the National JSS Challenge, was (Team PA-48) Charles Nino and MarAnthony Scalera, representing Eisenhower Middle School. This team also won the 2016 JSS competition.
Second place went to (Team PA-32) Feffrey Li and Zachary Solano also from Eisenhower Middle School. In third place was (Team 47) Rohan Prablu and Jeremy Hajel from Eisenhower Middle School.
Winners of the best lab notebook were (Team 10) Amanda Poskitt and Paige Metje, representing Mount Arlington Public School,
The first-place winners and their teacher/coach will attend the all-expense paid trip to the national JSS competition.