by Tate Hutchinson
NEW YORK, NY — Facing the prospect of going down 0-2 at home to the Miami Heat, the New York Knicks knew this was a must-win game. Miami's Jimmy Butler was ruled out with an ankle sprain an hour before tip-off, and Knicks leading scorers Julius Randle and Jalen Brunson were ruled available to return from injury. If the Knicks wanted to make a statement, this was their opportunity. And they certainly showed they had what it takes to out-shoot this surprising Heat squad in a 111-105 victory Tuesday night.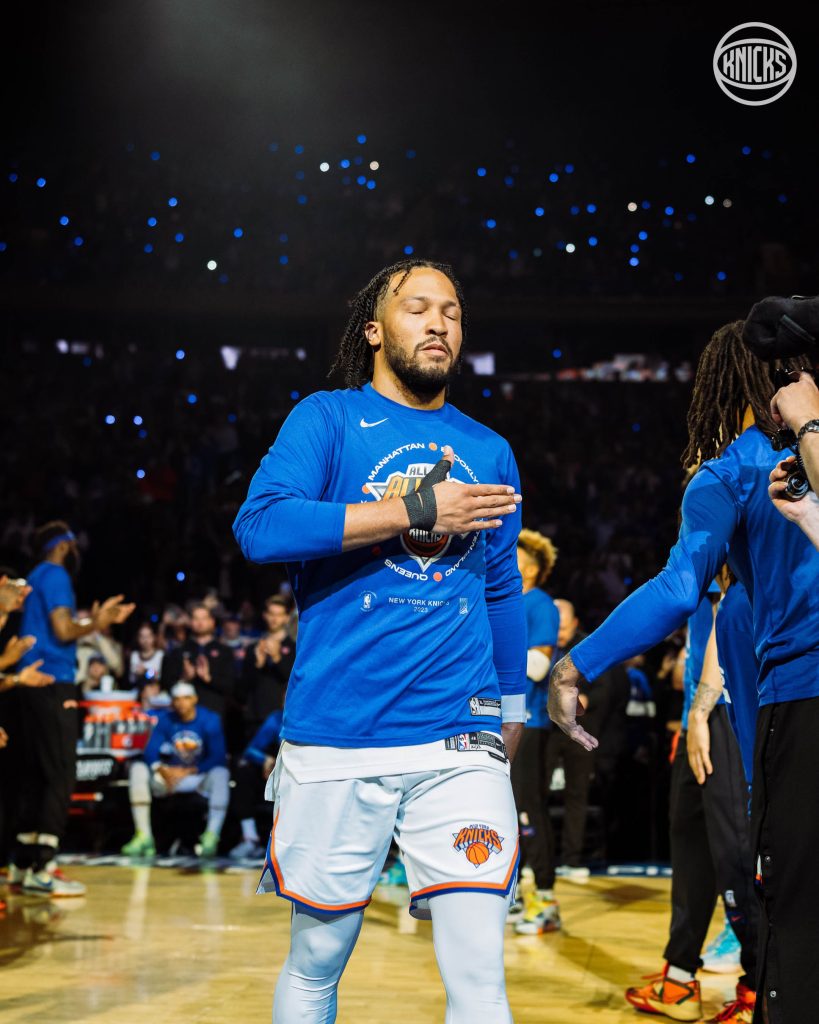 The Heat hustled throughout the game, keeping it close throughout and leading throughout most of the contest. At 7:03 left on the clock, New York Coach Tom Thibodeau took a timeout down 93-87 following Miami's 16th made three of the night. But the gutsy Knicks did not lose hope. Jalen Brunson and Josh Hart, the starting backcourt that went 0-for-11 from beyond the arc in Game 1, decided to take matters into their own hands. Brunson hit a three and a step-back midrange shot. Hart hits a three, followed by Brunson a possession later. One more floater from Brunson and another Hart three, and the Knicks took a 104-100 lead that would hold for the rest of the game. This unbelievable shooting effort had Madison Square Garden rocking.
Brunson and Hart's clutch performances stole the show, but credit must be given to backup center Isaiah Hartenstein for his hustle to keep the Knicks in the game. Although his one field goal made may indicate a lackluster performance, his rebounding was key to setting up Hart and Brunson with chances to win the game in their scoring run. His pair of offensive boards killed the Heat's momentum by continuing to keep the ball in New York control.
Julius Randle's anticipated return was spectacular, with an all-around 25/12/8 performance. His frontcourt partner RJ Barrett continued to score the ball, putting up 25 points, with 5-of-9 from three. And Jalen Brunson finished the night with 30 points on 10-of-19 shooting, making 6 of his 10 three-point attempts. Coach Thibodeau credited Brunson's leadership with the win: "It's who he is. Great leader, great toughness…there's no quit in him."
No matter how many players are out, it seems the Heat are just destined to play with incredible effort and shooting prowess. Caleb Martin led Miami in scoring with 22 points, 8 rebounds, and 6 assists in his spot start, with undrafted PG Gabe Vincent right behind him, scoring 21. All-Star center Bam Adebayo continued his steady presence with 15/8/6. Veterans Kyle Lowry and Kevin Love quieted down after their Game 1 performances, which led the way for the Knicks to take advantage of their young, depleted roster.
Tied 1-1, the series will continue on Saturday afternoon (3:30pm/ABC) at Miami's Kaseya Center. With Jimmy Butler likely to return after a three-day break, the Knicks have their work cut out for them to take the lead in South Beach's raucous arena.