As Harlem continues to be one of the hot places in New York City not only to dine and seek entertainment, but to live, the community changes, with new businesses opening to meet the needs of a changing demographic.  One of the more unique and successful businesses to open in the past year has been Hogshead Tavern, a venue that specializes in craft beer and, as suggested by the name, eats by way of the hog.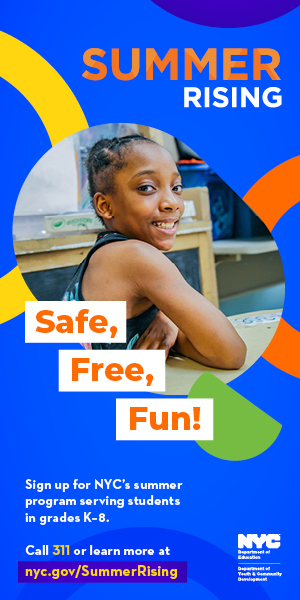 Located at 126 Hamilton Place (Alexander Hamilton lived in Harlem, thus the name) between 142nd and 143rd streets, and owned by Harlemites Tara Wholley and Leigh Corcoran Hogshead Tavern is a bar that is visually appealing that can accommodate both small and large groups.  With an astonishing 20 craft beers on tap, and another 15 or so available bottled, Hogshead has not only the best craft beer selection in Harlem, but one of the better ones in New York City period.  If you are looking for Budweiser, Miller, Coors or another large brewery product, Hoghead is not your choice.  If you are a savvy beer drinker who only wants the best beers available, Hogshead is your place.
Some of my favorite craft beers on the Hogshead menu are Flying Dog Raging Bitch Belgian Style IPA, a mouthful, but well worth it.  Some of my other favorites on tap are Smuttynose Vunderbar Pilsner and the popular Lagunitas IPA.  On my most recent visit, I had the Sixpoint Resin, a double IPA that I will certainly enjoy again.
If you aren't a beer drinker, Hoghead has a fine whisky selection, including a 14-year Oban and a 12-year Balvenie, as well as popular brands like Jameson, Johnnie Walker, and Knobs Creek.  If that isn't enough, the tavern offers specially crafted beer cocktails that are a spin on a traditional cocktail that adds one of their craft beers.  With names like Hogshead Buck, Tipsy Piglet, and Pink Squealer, the names are as tasty as the drinks.  I chose the Muddled Sow because of the addition of muddled cucumber, combined with Caledonia Barr Hill Gin and Crabbies Ginger Beer, and it was as even more refreshing and delicious than I imagined.  On the warmer days of spring and the hazy, hot and humid days of the summer ahead, I will definitely be stopping by Hogshead for a Muddled Sow!
In addition to the numerous craft beers, the tavern also offers wine and prosecco on tap as well, including Nobilo Sauvignon Blanc from New Zealand and Concannon Cabernet Sauvignon from California, as well as Coppola Pinot Grigio, also from a California winery, among others.  Happy Hour at Hogshead is from 5pm-7pm, but with their fine selection of beer, wine, and more, it is hard to imagine any hour at Hogshead not being happy. Hogshead has so much to offer as far as drinks, but we haven't even mentioned the food.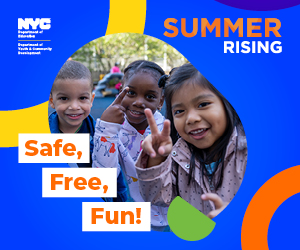 Hogshead Tavern offers numerous sharable plate items to enjoy with your cocktail of choice, including the creative Pig & Dip sandwich, featuring pulled pork, fennel onion marmalade, pork belly, gruyere, and pork au jus, Chipotle BBQ Pig Wings, which comes with fall slaw, and my selection at my most recent visit, Crispy Pork Belly Grilled Cheese, with apple and sweet onion relish, smoked gouda, and fontina.  This delightful dish adds a meaty twist to the traditional grilled cheese.  If you aren't fan of the hog, Hogshead has you covered, as they also serve Kale and Artichoke Dip with scented ciabatta toast, Spicy Moroccan Meatballs, featuring braised lamb and chorizo, along with spiced marinara and fresh mozzarella, Korean Beef Tacos, which is seared short rib, napa slaw, and soy lime dressing, and their Hogshead Sliders, featuring grass-fed beef, pastrami and onion confit.
On weekends from 11:30am-4pm, Hogshead Tavern offers brunch and a special menu.  Tantalizing menu options on the brunch menu includes Eggs Benedict, which is poached eggs, crispy pastrami, biscuit, pork sausage, and more, Kale and Crimini Omelette with tomatoes, green onions and fontina, and Steak and Egg Sliders, with bacon, quail egg, and onion confit.  And with every item on the brunch menu below $15, can enjoy a nice meal without leaving depressed when you receive the check.
Hogshead Tavern is easy to find for us Western Harlemites, but if you are coming from elsewhere, it sis a short walk from either the 1 train on 145th street and Broadway or the A, B, C, or D train at 145th street and St. Nicholas Avenue.  Stop by for a tasty craft beer, a beer cocktail, a traditional drink, or their weekend brunch in the near future, and tell them that Derrel and the Harlem Times sent you.  You can also visit them on the web at hogsheadharlem.com and follow them on social media @HogsheadTavern on both Twitter and Instagram.