The delightful and talented Ms. Cynthia Holiday, a mainstay of the Harlem jazz and blues community has, despite her busy performance schedule, graciously agreed to speak with The Harlem Times. She is currently preparing to depart for her second tour of Russia.
The Harlem Times attended Ms. Holiday's recent "Holiday Sings Holiday" Women's History Month performance at Smoke Jazz and Supper Club.  Ms. Holiday created the musical tribute to Billie Holiday with her musical director Radam Schwartz to honor the iconic Lady Day!
Cynthia was able to use this engagement to respond to the many people who are curious about her last name. "Inevitably, people ask me two questions: Am I related to Billie Holiday…. to which I always respond "Yes, we are sisters in the name of song"….then they also want to know if "Holiday" is a stage name and I tell them no, Cynthia Holiday is, in fact, my real name!"
The "Holiday sings Holiday" performance was a tremendous success. Cynthia Holiday performed before a sold out audience! Throughout this musical tribute to Billie Holiday, Cynthia's performance cooked while she served up a collaborative interpretation of Billie's works. The audience especially enjoyed her rendition of "Good Morning Heartache" which was delivered with a fast, upbeat tempo and received by the audience with resounding applause!
Cynthia teased the audience by beginning Lady Day's famous tune "Love Me or Leave Me" with a less well known verse,  then she transitioned on to the more familiar verses; all the while capturing the audience with her superior skills as a song stylist and musician. Ms. Holiday charmed the audience with classic Billie Holiday tunes. The lyrics of these great "Lady Day" tunes were performed by Cynthia with articulation, ease, musicality and love! Yes, truly sisters of song!!!!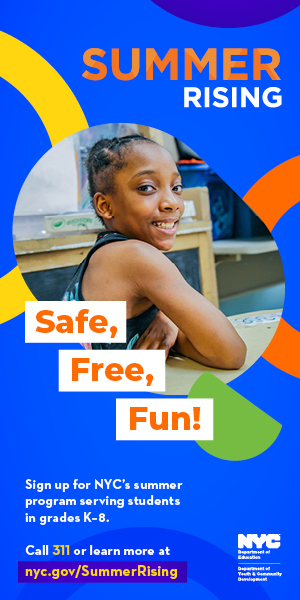 We know Lady Day was sending mad love to Cynthia that evening!!! Without further ado here is the interview:
HT:  Do you consider yourself a jazz singer?
CH: Yes, I sing jazz but I prefer the term "jazz song stylist" because my repertoire includes songs from many musical genres; theatre, country and R&B. The difference is that I craft and interpret the song in the style of jazz music. I sing like a grown woman who shares life experiences through lyrics, melody and interpretation.
HT: What advice would you share with up and coming jazz/blues vocalists?
CH: If singing is truly your career choice then take it seriously and study your craft. Enroll in a traditional music school or find a qualified singing teacher. Learn how to read music and it is very beneficial to learn how to play an instrument. Many of the outstanding jazz singers we know like Carmen Mcrae, for example, also played piano and it definitely gives you an advantage when you want to scat, improvise or just sing beautifully. I would tell them to gain experience singing in front of an audience at open-mics. Stage presence is also something that takes practice and does not come easily. Some people might sing well but have poor stage presence. It is important that you consider all aspects of becoming a professional singer, including what you wear! LISTEN to great musicians (not just other singers) for ideas and musicality. So much to share, I'd better stop here.
HT: Please share your preferred composers and compositions.
CH: Johnny Mandell is one of my favorite composers. I added one of his compositions to my repertory this season called "I Wish I'd Met You." It is a story about two lovers lamenting over the fact that they met late in their lives only to come to the conclusion that now is the best time ever. I also love to sing blues songs like Irene Reid's "I Ain't Doing Too Bad."  People share such positive feedback about my rendition of "Good Morning Heartache" so it has become one of my favorite songs to sing."
HT: Do you enjoy performing for large audiences?
CH: I enjoy performing for large audiences…. like the Hartford Jazz Festival and the Bill Lockett Jazz Festival where I performed before an audience of 1,000! but I also love performing in intimate settings like Showman's, Smoke and Shanghai Jazz. I enjoy the intimate conversation smaller venues offer. By the way, Showman's Jazz Club, in central Harlem, was the first New York Club to hire me! Thank you, Showman's!
HT: Which vocal performers have had the greatest impact on you?
CH: Well, as for the ladies, I grew up with the traditional artistry of Gloria Lynne, Nancy Wilson and "Ella" but my contemporary favorites are Barbara Morrison and Catherine Russell. As for male vocalists, I like Kurt Elling, Kevin Mahogany and I still listen to Joe Williams and Ray Charles. I won't get myself into hot water by mentioning names but, there are some local female singer friends of mine who may not be nationally know, but are FIERCE and deserve to be heard by the world! This is a tough business.
HT: When and where did you begin to study voice?
CH: I grew up in Newark, New Jersey and I began studying with a vocal teacher in the 90's-Duke Anderson! My step-father, Calvin Hughes was a trumpet player and he connected me with Mr. Anderson. I'm a "musician's kid" and being in the midst of jazz musicians all of my life was my biggest influence to why I love to sing today.  But……… I especially want to mention the influence of Rita De Costa-Turrentine (Yes, Stanley Turrentine's wife) she taught me the art of performing! She taught me how to dress, how to walk on the stage, what to do with my hands, the significance of make-up & hair! Ms. De Costa-Turrentine taught me how to speak to my audience! She said, "Never wear pants cause men like to see legs; use every egg in your basket." She had me stand before a huge mirror and sing my song; instructing me to express the lyrics of the song; use facial expressions and hand gestures. She said "you must be an entertainer, be the entire package!"
HT: What is your favorite cuisine?
CH: I love soul food… and……..not healthy soul food—when I eat soul food; I want collards cooked the old fashioned way, fried chicken, candied yams, mac & cheese sweet tea and peach cobbler for dessert!!!!!! I don't eat like that often but Christmas, Easter and Thanksgiving are a sure bet for eating what I like. Besides, I go to the gym every week!
HT: Your schedule is intense! How do you relax and take downtime?
CH: I am a very physical person, I'm a summer person! I enjoying walking with my headphones, taking zumba classes, weight training, and horseback riding ……… if it were not for the music and needing to be close to the NYC music scene, I would live someplace warm—very warm, like Jamaica! I love Jamaica and its music!!  I need to stay culturally connected… I must have music in my life!
HT: Have you recorded any CDs and where will you perform after your Russian tour?
CH: My first CD "Cynthia Holiday …All The Way" was recorded in 2008 and I was honored to have the Cedar Walton Trio as guests on two selections. Other musicians include Radam Schwartz, piano; Andy McCloud, bass; Joe Brown Jr. drums; Julius Tolintino, tenor saxophone; Gerald Hayes; alto saxophone, Geary Moore, guitar. My second CD "I Like What I See" (Live from Birdland) was recorded in 2011. I co-wrote the title song with Radam Schwartz.
HT: When will you be performing again in the NYC area?
CH: My next appearance will be a Welcome Home Party at "Showman's Jazz Club" on June 15th!
You can see and hear more of the lovely Cynthia Holiday by visiting her on the web at: www.cynthiaholiday.com