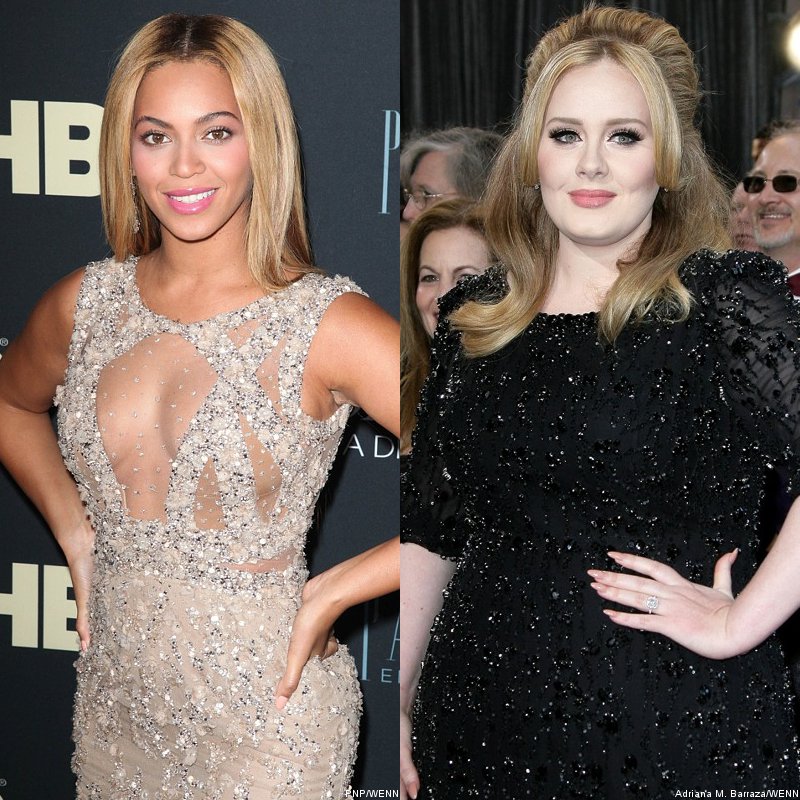 It's still a year away, but U.S. First Lady Michelle Obama has booked as early as now two of her most favorite singers for her 50th birthday bash at the White House. Grammy Award winners Adele and Beyonce Knowles have been asked to perform at Mrs. Obama's A-list private party next year on January 17, with the "Skyfall" singer reportedly already accepting the invitation.
"America's First Lady will be holding a huge celebrity-packed party for her birthday at the White House next year and, as she adores Adele and Beyonce, she has asked them both to sing," an unnamed source revealed. "Adele has graciously accepted and waived her usual fee for the high-profile private performance. She will sing a selection of her most-loved hits for the First Lady and her friends."
The First Lady, who's getting much attention for her new hairdo with recently-acquired bangs, is said a huge fan of the British singer and will pay for all expenses that will be incurred in bringing the 24-year-old artist to her private party. "The Obamas will pay Adele's expenses as it's a private party, not a State one," added the source.
Meanwhile, Beyonce is a shoe-in for the star-studded party, known to be an Obama supporter and a friend of the family. Having sung the national anthem at Mr. President's second term inauguration back in January, the R 'n' B diva is expected to accept the invitation to sing at the First Lady's 50th birthday, whom she openly admires as one of this generation's ideal role models.
Original article posted at http://www.aceshowbiz.com/news/view/00058560.html