By: Ramona MabenTwilight Productions, Inc. © 2017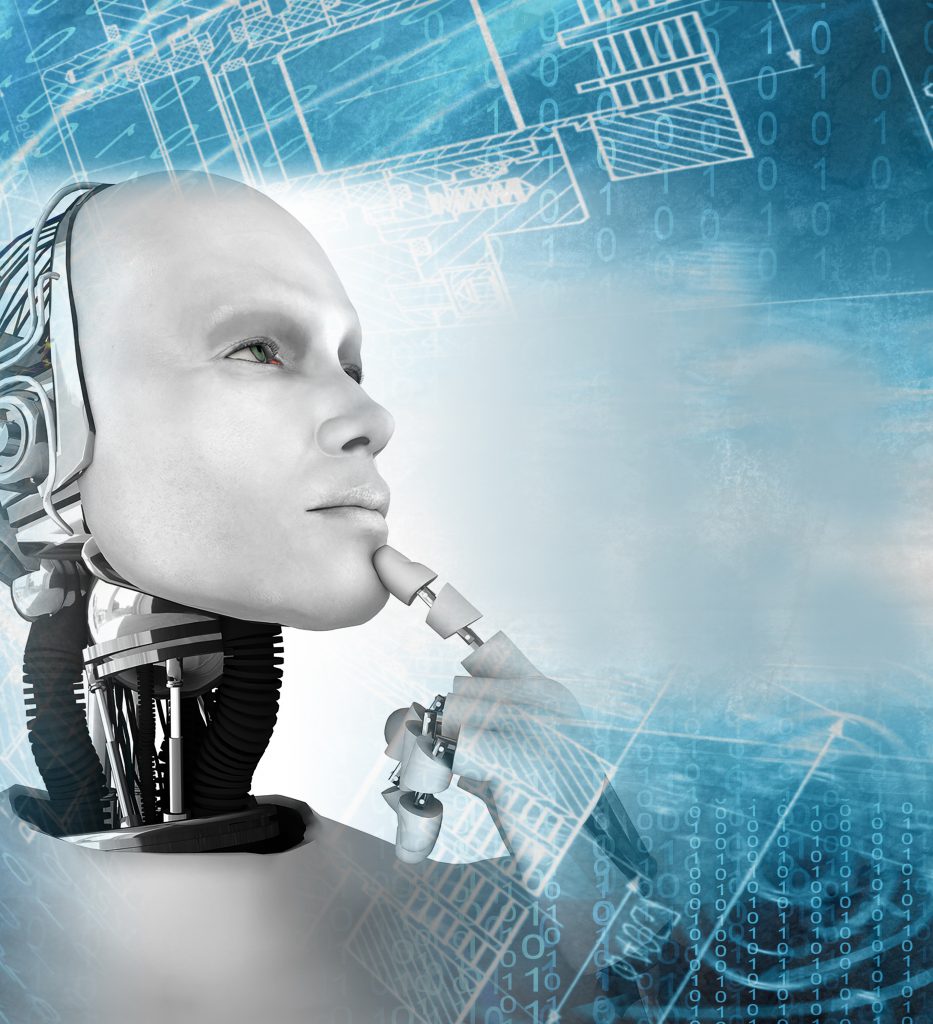 On July 17th through July 28th a new youth-oriented educational initiative was developed combining science, technology, engineering, math and journalism. This bold and innovative curriculum was established by The Harlem Times Writer's Workshop. The workshop served to offer important technological information toward interactive skills involving communication and writing, while creating a showcase enhancing technological trends, as a supportive construct for communities and participants alike.
The Harlem Times Writers Workshop and Robotics Lab (WWRL), has partnered with academic and governmental institutions, think tanks and other foundations to provide participating under-privileged and at-risk boys and girls, the access to formulate professional relationships, underpinning the resources necessary to forge ahead as leaders in journalism and STEM related technological fields.
WWRL and the contributing organizations selected approximately 30 HEAF students from the surrounding community, a diaspora of male and female equally represented, to participate and obtain the knowledge base in understanding the arena of journalism and how it relates to technology.
The WWRL's future endeavors will be sponsored by The Rose Foundation, The Department of Defense, NCASE, The Harlem Times and students from Columbia University to implement and assist work groups and program delivery.
NCASE, Inc., is incorporating within their programming, some of the modules of Northwestern University (which has disseminated this material to hundreds of organizations). With the addition of these modules and other implementations used in their programming; NCASE is spearheading robotic education and development. One of the participants in the WWRL event was Ms. Michaelyn Conley.
Ms. Conley, is far advanced in this arena. She received her Masters from the University of South Carolina in Secondary Mathematics Education and is currently pursuing her Ed. D., in Curriculum and Instruction. Her undergraduate work in mathematics education was completed at West Virginia University.
Ms. Conley has been a public-school teacher for more than 25 years, having taught both junior and senior high school. Most recently, she worked at Landrum High School in South Carolina, where she taught AP calculus, honors calculus, pre-calculus, algebra I/II and technical math I/II. Michaelyn has left the (school) classroom to become an educational consultant, a national trainer for DimensionU and NCASE, as well as the NCASE STEM Outreach Coordinator and lecturer at West Virginia University. Ms. Michaelyn Conley has vast achievements ranging from:
2015 PARCC Operational Geometry Scorer
2012-2013 ACT Core Algebra I Scorer
2010-Present PRAXIS Scorer
2011 Nation Board Re-Certification
2008 Centralian Yearbook Dedication
2006 NCATE Board of Examiners
2005 PACE Curriculum Rewrite Committee
2005 HOUSSE evaluator
2004 S.A.Y. Curriculum Rewrite Committee
2003 Teacher Cadet Curriculum Rewrite Committee
2002 National Board Certification
2000 Cherokee County District Teacher of the Year
1998-2001 Outstanding Teacher by the Chamber of Commerce
1998 Centralian dedication (School Yearbook)
1997-2006 Cherokee County District Mentor Teacher
1997-2004 ADEPT Evaluator
Ms. Conley is also a member of NCASE's National Mathematics Training Staff with a specialization in DimensionU's virtual-reality mathematics games and Forensics and Discovery Mathematics. Michaelyn Conley, STEM Outreach Coordinator for NCASE, Inc., teacher, administrator and participant, told us about the impact and advantages of this program.
What is your job and how long have you been doing this?
My job at NCASE is threefold. I am a lead trainer for forensics and discovery math; I am a curriculum developer; I am an administrator for on-site training programs. I have been doing this since 2009. I became a full-time employee for NCASE in 2011 when I left the classroom.
What is the exact name of your program?
Smart sensors with robotics applications
What was your task at the event?
I had outreach oversight administration. Oversite of the team and regular debriefing sessions with the team to adjust the next day's program. Interaction with the Columbia professionals to create a seamless training.
Any there any other names of the various programs implemented of this type?
No, this is the first time we have integrated STEM and Journalism.
What was the objective with the WWRL event?
Our objective was to expose inter- city students to an inquiry and design workshop that integrated STEM and journalism.
What are your personal objectives with this program?
I hope for two things. 1) That students experience an inquiry and design classroom which allows them to explore their ideas and take charge of their education and 2) Interest students in STEM professions and degrees.
Where is the future of WWRL?
A special committee engaged to discuss this composed of HT, NCASE, DoD Picatinny, and UNESCO, and The Rose Foundation. There are plans to replicate and expand looking toward a full year of follow through on a monthly basis with a subgroup of these students, year-round program to gather info from students, interest in the STEM arena and career choices.
Is this program geared specifically to inner city kids? How many children participated?
Yes. 17.
What are the age groups of the children?
Entering 10-12 grade
How does the program help the future of the children?
The field of sensor journalism is wide open and cutting edge right now.  The students involved in the program are getting a head start in understanding this field.  We are helping them to understand the STEM behind the sensors, the advantages and disadvantages of some sensors, and how the data can be used in their journalistic pursuits.  We hope that the exposure to STEM activities and designs will lead students to an interest in STEM degrees.
Is there follow-up programming?
Under discussion by group to include monthly meetings and activities as well as another program next year.
Are these training mechanisms being incorporated into schools?
We hope to train teachers with our methods next summer.
Are there any women in your (stem) field?
There is a need for more men and women in STEM professions. We are experiencing a dearth of graduates. While women are slowly bridging the gap, the gap still does exist.
What are your thoughts about the growth of WWRL?
I hope that this program blossoms to include more students and takes the existing students to the next level. In other words, I want to further the experiences of the students in the program as well as include more students.
Other Facilitators at The Harlem Times Writers Workshop and Robotics Lab were; Stu Schultz, NCASE Lead STEM Instructor, Bill Schmitt, NCASE Lead STEM Instructor, Hunter Conley, Teaching Assistant, and Dr. Nancy Priselac.
Columbia University Journalism School housed the event and school students participated with staff to delve into the aspects connecting pivotal points of journalism and engineering.
Each participant and team of the WWRL event were involved in the discussion of core issues concerning future careers, current topics, cyber threats and merging technologies; in turn creating an open dialogue of how all of these facets contribute toward the future of the engineering and technology of journalism.
Another of WWRL's many pertinent resolutions, was to address and develop the awareness that the future of any student is predicated towards a recognition and ability to use critical thinking, evaluation, inductive and deductive reasoning. This aptitude allows for the propensity of the student to use tools of various intelligences towards communicating clearly and concisely, while understanding novel technological advancements and how the changing factors of these technologies are affecting communities and the world at large.
The workshop specified the components of understanding the business aspect of journalism and its respective skills, as well as, the encouragement of students to fortify consistent and continuous interaction and dialogues with specialists, professionals and role models; further reinforcing mentoring relationships and potential future sourcing and employment.
The development of structured education and connections with content experts, mentors and professionals within the field of journalism and STEM, will help to solidify skills in highlighting, analyzing and critiquing articles, themes and interviews.
While creating social media platforms, discussing and accessing standard and professional journalism vs fake news, sensationalism, and industrial dangers within the industry, students can evaluate and properly respond to the changing effects, climate and integrity of journalism.
Having the proper base in which to understand the technology and science behind modern-day social media and how it is used; at times, as a replacement for real journalism, is imperative.
The training of analytical processes in which to understand how and why state-of-the-art technologies are being formatted, allows students an active awareness of its potential problematic issues.
The WWRL impacted the students understanding and recognition of the ability to navigate, change and direct the future of journalism and its technological aspect.
Students and participants were involved in training activities, merging exercises and discussions; reinforcing the critical insight needed toward supporting and building a bedrock toward the future expansion of the modules supporting the business of journalism, journalistic tools, skills and opportunities.
The future of WWRL includes, but is not limited to; The partnering of The Rose Foundation to provide education and top mentors to boys and girls. New York's Columbia University providing the top journalism graduate students, teachers, workshop space, audio, visual and computer component programming, necessary to students and participants.
This new approach toward learning involves assessments and evaluations of the changing technologies pertaining to domestic and international – environmental intentions and conditions.
Several activities are planned for future workshops to build a larger sustainable structure to facilitate adaptation toward objectives and training resulting in concrete skills that will further programming, student aptitude, and projected career readiness for participants in various geographical locations.
This program and instruction is a needed necessity in our neighborhoods of color. It is critical that parents research and include their children in advanced learning to provide them with not only a career of the present but one viable for years to come.
For More Information, please contact Paul Jackson at: pjackson@theharlemtimes.com