by Ryan Yablonski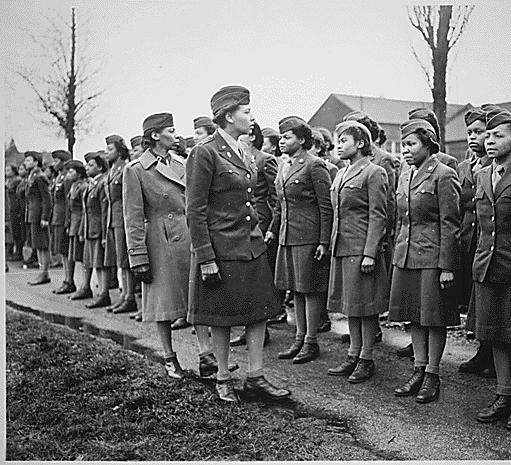 The 6888th was the first and only Women's Army Corps unit composed entirely of women of color in WWII. Their leader, Charity Adams, was the first African American woman ever commissioned as an officer in the army. A testament to their character, the unit was all volunteers as well. They became known as the "Angels of Morale" as they restored the fighting spirit of the young men abroad by allowing them to connect with their families once again.
The 6888th had a mission: to clear three years' worth of backlogged mail at military bases in England and France. These parcels contained the love and support, sweet treats, and hope meant for homesick soldiers on the front lines of WWII. The "Six Triple Eight," as they were known, were predominantly Black but also Mexican and Puerto Rican.
They were deployed in 1945 and arrived in Birmingham, England after a terrifying close encounter with a German U-Boat. When they arrived, it was clear their assignment was a herculean feat. Millions of letters stacked on the roofs of giant warehouses had been backlogged. It was projected that the task would take six months to complete. Not only did the mail need to be read, censored, and alphabetized but also directed to the correct units as they moved across Europe. The unpleasantness of rough living, discrimination, and harsh working conditions only made this more difficult.
Dissatisfied with that projection, they organized their own system. The women broke all Army records for redirecting mail. In three months, they completed the task at Birmingham and processed 17 million parcels of mail. Working three shifts a day, seven days a week, it is estimated that about 65,000 pieces of mail were sorted each day. Their reputation and success became known throughout the US Army and among the Allies. The Six Triple Eight were then sent to France to tackle a three-year backlog of mail there in Rouen and again Paris. This time the women were in charge of a citizen and soldier compiled staff as they had earned respect and deference.
At a time when the barriers to success were high for women and women of color in particular, the 6888th Women's Auxiliary Corps' story is historically ground-breaking. It's the story of women who found a way to serve in WWII and created a legacy of integration and promotion of such women in the armed forces. In 2018, their monument was established in Fort Leavenworth, Kansas, a bronze bust of Charity Adams with the names of the 855 members of the corps engraved on its pedestal. In April 2021, the Congressional Gold Medal of Honor was awarded to the surviving members by President Joe Biden.