As the 2021 New York City Mayoral election starts to hit its stride, many potential candidates have thrown their gauntlets into the ring. And, in an unprecedented fashion, multiple African American candidates have started campaigns for the Mayoral office. These candidates are not run of the mill either, and all have qualifications that imply change in education, the local economy and the police force. They are Raymond McGuire, Eric Adams and Maya Wiley.
Raymond McGuire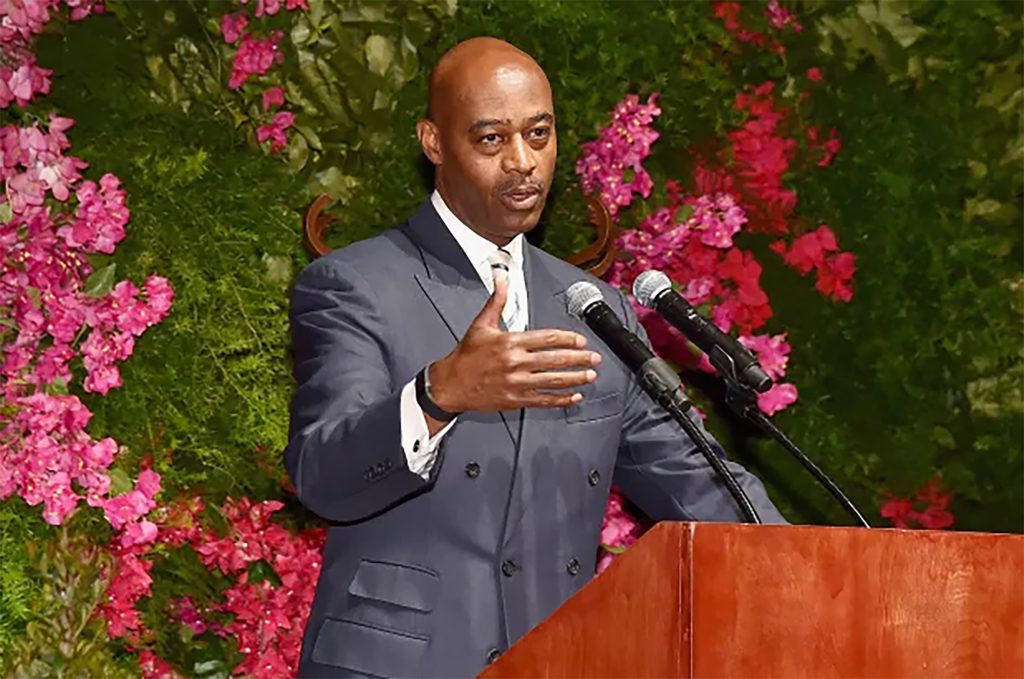 Born in Dayton, Ohio, McGuire started from humble beginnings. He was raised by a single mother and his grandparents, alongside his two brothers. Of course, this resulted in him not having significant resources or opportunities.
So, he had to create his own. While young, McGuire was noticed to be intellectually strong, allowing him to get a scholarship that propelled him into a better school. But, this was not without hardship either, as a young McGuire would walk a mile to a bus stop to then attend school. At age 16, he challenged himself even more, attending Hotchkiss, one of the best preparatory schools in the United States with student loans. Upon graduation, he enrolled in Harvard University and eventually obtained a law degree and business degree.
After a prolific education, McGuire found himself on a white dominated Wall Street. Yet, he was not dissuaded by this fact. Over his illustrious career, McGuire led businesses which generated over $20 billion, and had developed deals valued over $650 billion. His most notable position was as a Citi Bank board member, where he helped improve the lives of the people in low-income communities.
McGuire is also more than a Wall Street executive. He is on the board of the De La Salle Academy, which teaches gifted students, many of whom are below the poverty line. He is also on the board of the New York Presbyterian Hospital, the New York public Library, the Whitney Museum and the Studio Museum in Harlem.
Many pale in comparison to his public and business works, making him a primed candidate in improving the economy and social issues that have plagued New York City over the past year.
Eric Adams
Adams was born in Brooklyn, and like McGuire, he also had a difficult start. He was one of six children in his large family, where his mother was a house cleaner and his father was a butcher. Adams had many interests in his youth, but after being brutally beaten by police officers at 15, he was pulled to public service.
After graduation from high school, Adams enrolled at the New York City College of Technology and John Jay College of Criminal Justice, where he earned an Associate in Arts degree in data processing and a Bachelor of Arts degree in criminal justice respectively. Adams also attained a Master of Public Administration degree from Marist College.
However, once he finished his education, he enrolled in the New York City Police Academy, and subsequently graduated in 1984. Adams first served in the New York City Transit Police Department, until he was transferred to the New York City Police Department. During his tenure, Adams worked in multiple communities, specifically the 94th Precinct, the 88th Precinct and the 6th Precinct.
Adams was not a typical police officer. While in the force, Adams often spoke out against police brutality, racial profiling and departmental diversity. He did this by co-founding the advocacy group 100 Blacks in Law Enforcement Who Care. As well, Adams was a one time president of the Grand Council of Guardians, which is a statewide fraternal society for African Americans in law enforcement.
But, Adams was not stopping there. He believed that he needed to make a bigger impact in the community. In 2006, Adams was elected to his first term in the New York State Senate. He would then serve in the Senate for another three terms representing neighborhoods across brownstone and central Brookyln. While in the senate, he was the chairman of both the Veterans, Homeland Security and Military Affairs Committee and the Racing, Gaming and Wagering committee.
After a fruitful career in the state senate, Adams ran to be the borough president of Brooklyn in 2013, where he is now in his second term.
Due to his experience in politics and the police force, Adams seems to be a prime candidate for the mayoral position. He can create legislation that improves the behavior of the police force because he knows how the force acts. Adams has also been a prominent member of the New York community, so he has seen many of the problems we face. Hopefully, along with McGuire, Adams makes a run at the mayoral position, because his experiences will be valuable to improving New York City.
Maya Wiley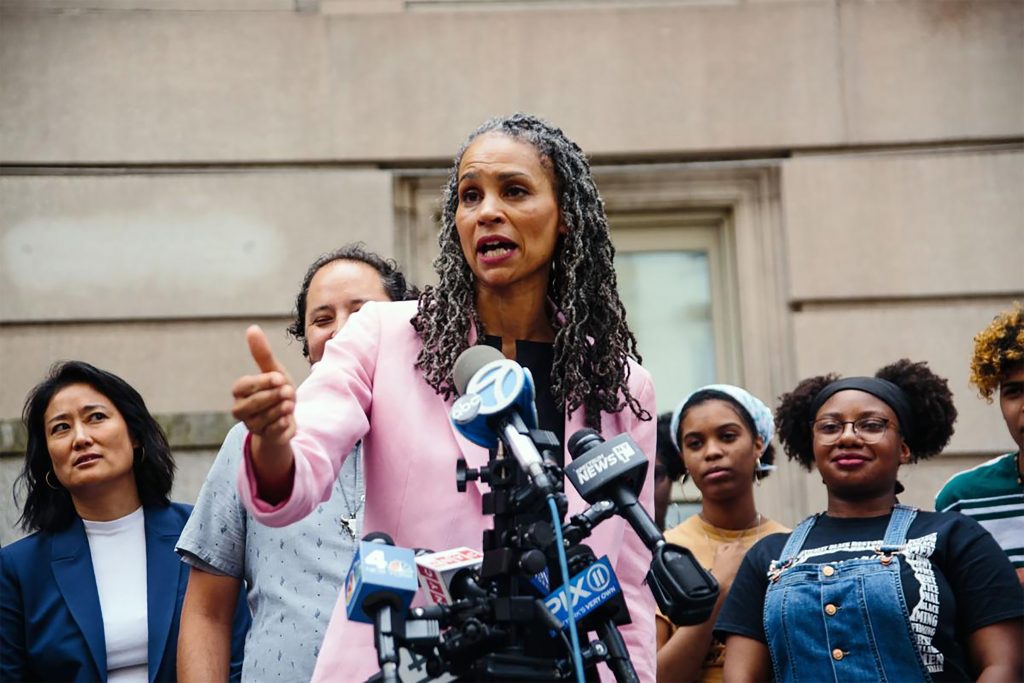 Wiley, similarly to the previous candidates, is a powerful advocate for civil rights. Born in Washington D.C. to Civil Rights Leader George Wiley, she was always around the civil rights movement. And, this clearly influenced her for the better.
After graduating from Columbia Law School, Wiley began working for the NAACP Legal Defense and Educational Fund, the American Civil Liberties Union and the Open Society Institute, where she was a senior advisor on Race and Poverty. Her influence in the civil rights community lead her to being mentioned as a potential president of the NAACP.
But, she then turned to a political position in Mayor De Blasio's administration. In 2014, she became the Counsel to the mayor, where she advocated and delivered civil and immigrant rights, government contracts for women and minority owned businesses, as well as other legislation that improved the lives of New York citizens.
Eventually, she moved on from the position, later becoming a professor at the New School, where she founded the Digital Equity Laboratory on universal and inclusive broadband.
Wiley has long advocated for equality, and in the midst of the Black Lives Matter movement, she is the most poised to develop sweeping reform that will improve the lives of minorities who are disproportionately impacted by discrimination. However, her efforts are so focused on civil rights, that one wonders whether she would be capable of leading the economy of New York.
Yet, her work in politics implies that she can overcome this fact, and as a result, we hope that we see her throughout the entire electoral cycle.
Final Thoughts
Even if none of these candidates make it to the final rounds, the increased number of African American candidates indicates the changing representation of African Americans in higher politics. And so, we wish all three of them the best, hoping that at least one can make it to the final election in November.