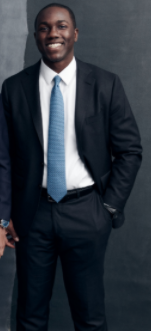 As founder and Managing Partner of Harlem Capital Partners(HCP), Jarrid Tingle is a millennial that has accomplished a great deal in a short period of time. A cum laude graduate with a BS in Economics from the prestigious Wharton School of the University of Pennsylvania and a graduate of Harvard Business School with an MBA, Tingle was featured on the 2019 Forbes Magazine 30 under 30 list, the 2019 Inc. Magazine's 30 under 30 list, and the 2018 Ebony Power 100 list. But it was a conversation with fellow founder Henri Pierre-Jacques when both were working at another firm that laid the foundation for HCP.
By Derrell Jazz Johnson
Subscribe to the Harlem Times!