While August is Black Business Month, it is always a good time to celebrate Black-owned businesses and honor the rich heritage of Black entrepreneurship. Honoring these leaders helps to empower Black business owners in our communities and advocate for economic inclusivity for all.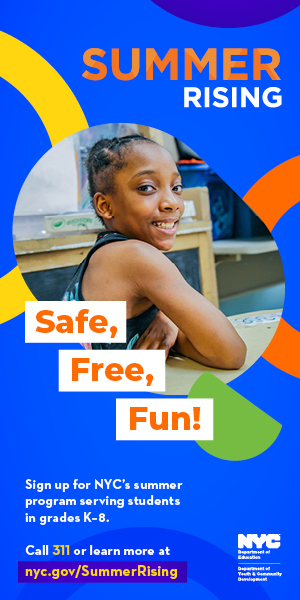 Although some progress has been made to better support and advocate for Black-owned businesses in the United States, there is still much more work to do.
While generating over $150 billion in revenue, according to the U.S. Census, Black business owners account for only about 10 percent of all U.S. businesses, with an even smaller percentage of products from Black-owned brands on store shelves. In addition, COVID-19 has had a devastating impact on minority-owned businesses, which were almost twice as likely to close permanently as a result of the pandemic.
However, championing Black businesses isn't just about the bottom line. It also involves advocating for racial equality and social justice so that Black business owners, who have struggled for centuries to overcome obstacles, can finally achieve the holistic, sustainable entrepreneurial success they deserve. This advocacy allows for access to training, educational tools and networks of support, in addition to funding.
To learn more about how you can support the many Black-owned businesses in your community and across the country, JPMorgan Chase turned to National Field Executive for Chase Business Banking, Mikal Quarles, to discuss must-know resources as well as and tips and advice for building a healthy business.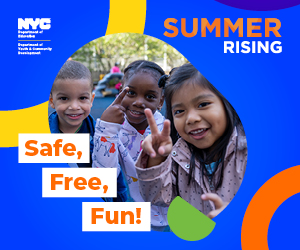 What are some of the ways people can support Black entrepreneurs?
MIKAL QUARLES: There are many impactful ways you can celebrate and recognize the importance of Black businesses to local communities, and to the national economy. Consider these opportunities:
Take the time to learn more about the brands you love and seek out products made by Black entrepreneurs.
Find a Black-owned business in your community and support them by purchasing something from the store.
Follow a Black business on social media to build their exposure and help them gain publicity. Remember supporting a business doesn't always have to be financially motivated – helping them build their online presence can be just as helpful for growing their business.
To that end, also consider writing a positive review on a social media or a business directory site that illustrates your positive experience to help raise the business' visibility and attract more customers.
Look into supporting, engaging and/or becoming a member of Black business groups and associations that support the growth of Black-owned businesses. For example, the National Black Chamber of Commerce has many local chapters across the U.S.
All of these are ways you can give back and help communities of color achieve economic success. I'd also encourage everyone to reflect and refocus on making equity or inclusion a priority in your place of work, in your home, and in your community.
How important is community support for Black-owned businesses?
MIKAL QUARLES: Many businesses would not be where they are today without the foundational support of their communities, especially over the past few years with the amount of unexpected challenges due to the pandemic. Having a strong, local customer base willing to support their neighborhood businesses at the drop of a pin – and specifically minority-owned businesses – is where it all begins for many of these entrepreneurs with a dream and a business plan.
What resources does Chase provide Black business owners?
MIKAL QUARLES: It's no secret minority business owners face a number of obstacles when it comes to accessing resources and available funding for starting a business, which is why Chase launched several equity initiatives such as Advancing Black Pathways, providing the Black community with accessible educational training programs, coaching, banking solutions and on-demand resources to help grow and scale any business.
In addition, Chase offers a capsule of helpful tools available for Black- and minority-owned businesses to access and help them grow — like the opportunity to connect one-on-one with a business banking professional, a free Minority Business Enterprise (MBE) certification, access to the Chase for Business Resource Center and the JPMorgan Chase Supplier Diversity Network (SDN) – both full of financial health guidelines. And the great news is that JPMorgan Chase is continuing to expand these resources actively. In fact, we recently launched a $350 million, five-year global commitment to grow Black, Hispanic and Latino, women-owned, and other underserved small businesses by addressing the racial wealth divide and creating a more inclusive recovery from the COVID-19 pandemic.
What tips do you have for aspiring Black entrepreneurs interested in starting their own business?
MIKAL QUARLES: Pick up the pen and start your business plan. Keeping in mind progress wins over perfection, the goal is just to get started. A well-written and researched business plan can act as a roadmap that outlines your plan for selling and marketing your products and services, making profits and growing over a period of three to five years. Your plan can also help position your company within the industry and set your business apart from competitors.
Prepare yourself for some disappointments along the way – not everything is going to work or be successful the first time. Building a business from the ground up is all about trial and error.
I also urge business owners, especially those starting out, to find the right banking partner. Finding a bank that offers all the products you need is important, but finding a strategic ally makes a world of difference.
And finally, I'd say to remember that while putting in the work is crucial, so is taking time to rest and recharge. Burnout is a real issue for those just starting out. Taking care of the business is important but taking care of yourself is just as important.
Sponsored content from JPMorgan Chase & Co.
To learn more about how Chase can guide your business to the right resources, please visit the following sites:
Chase's new program to empower minority small businesses: https://www.chase.com/businessconsultant and
Advancing Black Pathways: https://www.jpmorganchase.com/impact/people/advancing-black-pathways.Chase for Business: Grow your business through Minority Business Enterprise (MBE) Certification