by Rev. Diahne Parsons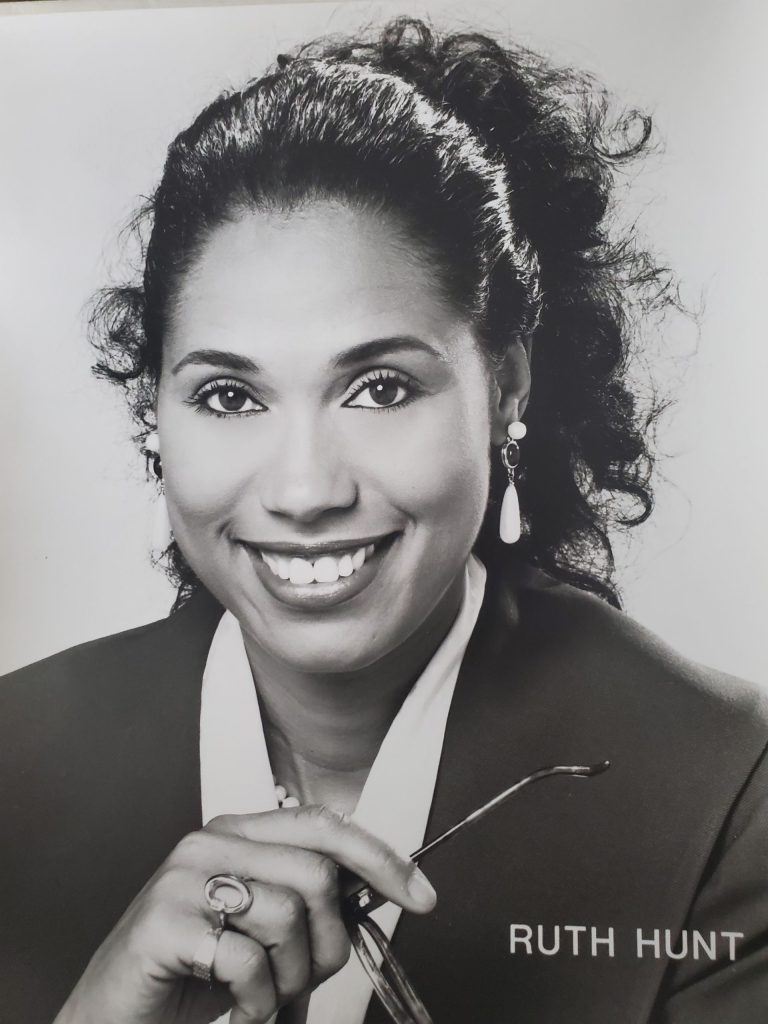 Charged is the air I breathe! It's atmospheric! Ripe with an electric current, the air becomes eminently clear while sitting down with these members of the Daughters of the American Revolution (DAR), one is magnetically swept into a lesser-known "ministry of truth."
Founded in 1890 and based out of Washington D.C., The DAR is a lineage-based service organization for women limited to those who are direct, documented descendants of those involved in the American Revolution. Daughters of more than The American Revolution, they are the rightful heirs to a rich culture forged with steely-eyed fearlessness and self-mastery of their mission. In honor of Women's History Month, we celebrate four members of the DAR New York Chapter by shedding light on the great and mighty walk of those noble people and their ties to their descendent daughters. The first of these incredible women is Ruth D. Hunt, who offers the gripping tales of her forebears. All ears, you nestle yourself into a shared sweet spot and carve out a place to tap in, listen and learn.
Transported into an elegant constellation of historians, art and artifact curators, professional speakers, teachers, and businesswomen, all of whom hold the keys that unlock an untold hidden history, the shaping of a discussion is formed. The Revolution was not a closed system.
Moving within her purpose, Ms. Hunt, a celebrated genealogist, was inducted into the DAR after tracing her lineage to the 1700s. Hunt and her mother were the first women of color to be inducted into their New York City chapter. They blazed a path to help open the organization to those who had previously regarded the DAR as a solely white and Christian society. For all intents and purposes, perhaps even with one hand tied behind her back, Ms. Hunt has been a force of nature in striking down some of the antiquated controversies around race that were once shackled to the DAR. She has shown by example how her measure of success and her membership with the DAR is and has been dispelling many old-fangled ideologies and views tied to an age gone by.
What makes Ruth Hunt so interesting far and beyond her lineage is the long line of "firsts" she carries behind her name. She was the first woman of color to model in the swimwear industry and broke down barriers on Seventh Avenue in NYC. Still shining brightly, fresh off the runway, Hunt left Seventh Avenue at the height of her career to become the coordinator and Executive Assistant for the Jackie Robinson Foundation in 1977. "I was honored to be mentored by the illustrious Rachel Robinson [and work with] a highly esteemed Board of Directors such as Sidney Poitier, Howard Cosell, and Joe Black," she says. "There was such Black excellence [at the Jackie Robinson Foundation]." Hunt remains active in the fashion industry, becoming known as the "Hat Lady" for her work as a milliner.
Hunt joined the New York City Health and Hospital Corp (HHC) and has served as the Director of Community Affairs and the liaison for the Bellevue Community Advisory Board and Auxiliaries for Brooklyn North Health Network and Bellevue Hospital Center, and is currently serving as a board member for the Bellevue Auxiliaries. In a quiet revolution of her own, Hunt continues to create passages for many to follow in her footsteps. The HHC is sponsoring a three-part series called the Finding Your Roots Inclusion Group aimed to inspire African Americans and Caribbean Americans, in particular, to build on the legacy of their ancestors by documenting and celebrating their family history. The last of the workshops will be held on Thursday, April 20th at the HHC. Her outreach accomplishments resulted in the creation of the DAR Specialty Research Committee in 2022, whose goal is to assist various groups and work to find resources that women can use to prove their direct lineage to American patriots.
Furthermore, Hunt has begun a quiet revolution of her own by creating passages for many to follow in her path of discovery. In 2017, she began monthly genealogical presentations and workshops for veterans at the Manhattan Veterans Administration Hospital Center, preaching that "[f]amily research is easier than you think!" Hunt received a once-in-a-lifetime achievement award from the United States Department of Defense for her work assisting over three hundred veterans in researching their family lineage.
Hunt's patriot ancestor was Philip Gentzler, a German who came to America when he was eight years old aboard the Elliott Ship in 1749, landing in York, Pennsylvania. He later changed his surname to its English spelling, becoming Phillip Cansler. By 1766, Cansler and his family joined the Germans and Scotch-Irish southern migration along "The Great Philadelphia Wagon Road, which stretched from Philadelphia, Pennsylvania to Augusta, Georgia."
A civilian patriot, Cansler furthers our appreciation by bravely asserting his humanity during the Revolutionary War by providing shelter for the wounded soldiers, using his barn to keep the wounded safe and well looked after. He was paid in Spanish milled dollars for shelter and provisions of beef and twenty-two bushels of corn for his work. In addition, Cansler served as a "petit juror" to the Revolution. His son, Conrad "Coonie" Cansler, is Hunt's direct ancestor and fifth great-grandfather. Alongside Cansler, Hunt has relatives who served in every major American conflict. She believes that "[t]he ancestors want us to tell their stories," and that "the process [of discovery]… gives one a great sense of pride [in] knowing who you are and what contributions your ancestors have made to society." This skyrockets its way to the top of a long list when asked what ancestral contributions have been made. It, as in the spiritual inner weaving of the descendent and the ancestor, becomes a living breathing process of constant unfolding.
Hunt came into the Cansler family by way of her fourth great-grandmother, Catherine Cansler, born in 1805 to Phillip Cansler. Catherine had four mulatto children between 1835 and 1838 by Appius "App" Cansler, a slave; after her father's death, Catherine purchased App from her father's estate. She separated herself from her family and the white community after their first baby was born and left Lincoln, North Carolina with her father to join the Friends Quaker community in Maryville, Tennessee to raise her children.
Hunt feels compelled by Catherine and a mother's love and is compelled to write a book about her forebearer. Catherine's choice to uproot herself and her family to safely raise her mulatto children and dedication to her family instead of abandoning them at a time when it was so readily done speaks to her character. In that era, whites would tar and feather women who had mulatto children. Her grandson, Charles Cansler, later wrote a book called The Three Generations about a colored family from Tennessee in 1939 which documents the Cansler lineage.
Catherine's descendants are very prominent in Knoxville, Tennessee, with both a school, street and YMCA sharing the Cansler name. Hunt shares that, "[she went] to Maryville and researching, I found where the family was buried. I've been to Hiawassee College, [a private liberal arts college in Madisonville, TN]." She lights up, "I went to Maryville; I went to the gravesite! That's why I believe putting your feet on the ground is so important…you've got to go and seek the information because spirit helps guide you and you become driven by the ancestors! You actually feel like you're getting closer and closer to their energy."
Hunt mentions that "[she] met a professor there who knew of [her] family and gave me documentation." Hunt leans in. "Professor Robert Allen, a Hiawassee College professor…was so thrilled, and said 'oh my God, your family is so famous here' because Conrad Cansler had given them land for the college….[the professor even] had the original documents about the Cansler family!"
"Bubbling over, he met a descendant of the Cansler family. He made copies of all of these documents and mailed them to me. With me, he could make the human connection, with the Cansler roots in Maryville and Catherine's father." Purely illuminated, again Ruth confirmed, "it is important to go to the land where your people came from." Reflectively, she noted that "it was no more than two miles from the college where Catherine raised her family."
Hunt is in the process of writing a book. Made for the realization of a dream for her father, in an era before the dawning of the internet, the cell phone, or even DNA testing, Ms. Hunt embarked on a quest to locate her long, lost brother. This is a brother whom she had never met, a World War II baby, and a would-be grown person. As one who truly "walks her talk," Hunt embarked on an inter-continental journey! Vindicated, she reunited with her brother and reconnected him back with her father.
The Harlem Times celebrates Ms. Hunt and her family's contribution to the greatness of this nation. We hope that her story continues to inspire others for generations to come!