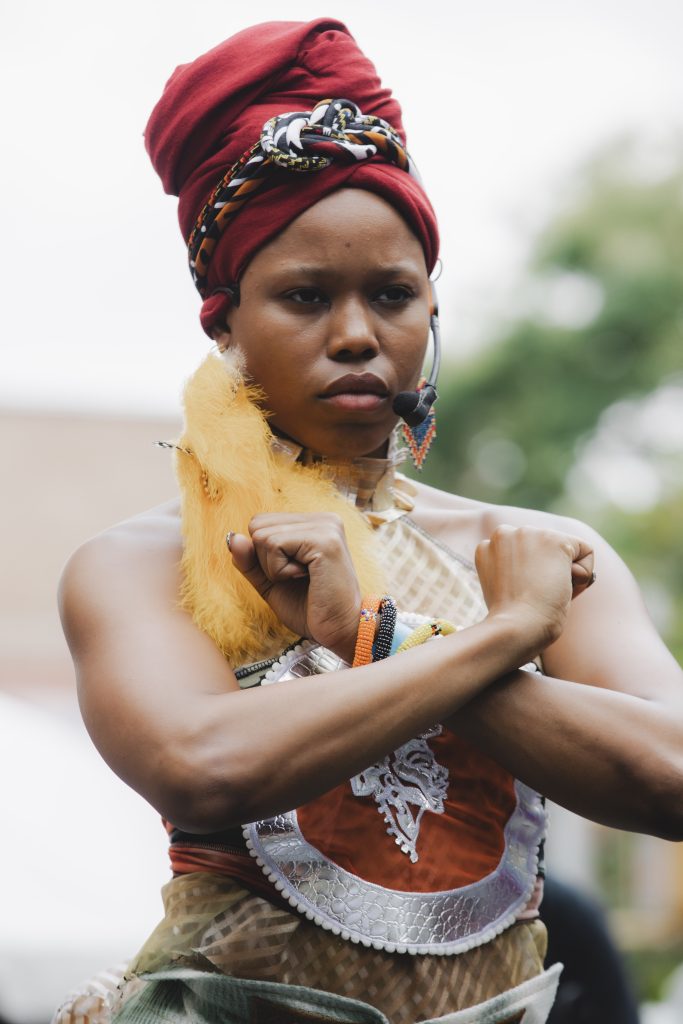 On November 24-25, 2023, the premier performance of "In the Valley of Coming Forth," an Afrofuturist play by Dr. Herukhuti, takes over the Weeksville Heritage Center in Brooklyn. This alternative Thanksgiving weekend event presented by the Caribbean Cultural Center African Diaspora Institute tackles themes of European settler-colonialism, imperialism and white supremacy through the story of a Black woman's struggles, post-apocalypse, to save her non-binary child in the year 2169. The two-day event includes an artist talkback and live DJ sets. Guests are invited to attend in Afrofuturist attire!
November 24, 2023 – Live Performance of In the Valley of Coming Forth & Live DJ Set by Sabine Blaizin
7 p.m. – 11:30 p.m.
Tickets: $20
November 25, 2023 – Artist Talkback & Live DJ set by Brandon D'Lux
1 – 4 p.m.
Tickets: $15
Combo Tickets for both dates: $25
Location: Weeksville Heritage Center
158 Buffalo Avenue, Brooklyn NY 11213
Visit www.cccadi.org/ivcf for tickets and details.
CCCADI's investment in Dr. Herukhuti's work speaks to the organization's dedication to changing the paradigm as it relates to relationships between institutions and artists of African descent. The organization's support of this production represents its commitment to supporting artists of the African Diaspora anchored in racial and social justice.