by Derrel Jazz Johnson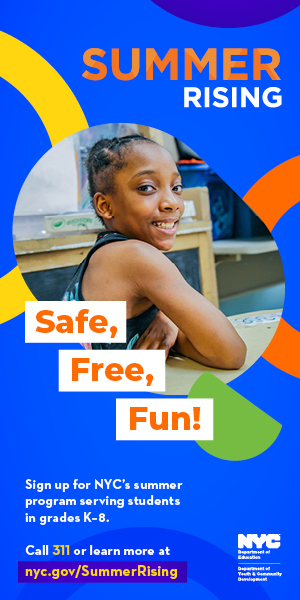 Many people know Chase as a bank, but the company is also very philanthropic. Chase has been serving the New York City community, including the Harlem community, for more than 200 years, and in 2019, invested $9.7 million in nonprofit organizations across all five boroughs focused on driving inclusive growth and critical job skills for all New Yorkers. That same year, employees volunteered nearly 22,000 hours through hands-on activities including financial literacy workshops, serving meals at food banks, and mentoring young people. As part of JPMorgan Chase's $30 billion commitment over five years to provide economic opportunity to underserved communities, especially the Black and Latinx communities and to advancing racial equality, the firm recently announced a $40 million direct equity investment in certified Minority Depository Institutions around the country, including Carver Federal Savings Bank. The Harlem Times spoke exclusively with Nichol King to discuss the financial commitment to Carver, the firm's investment into women, and her role at the firm.

"Now more than ever business has a responsibility to step up and help solve pressing societal challenges," said Nichol King, vice president, Harlem Community Manager, Chase. "JPMorgan Chase is pulling together all of its business resources and expertise to help advance racial equity and build a more inclusive economy."
For its philanthropic investments, the firm looks for organizations that share this commitment and have innovative programs aimed at helping people obtain equitable access to high-quality housing, education, and careers.
As part of that investment, JPMorgan Chase has made a long-term equity investment of approximately $6 million to Carver.

"We're investing in Carver as they are focused on underbanked and unbanked communities, have a vested interest in positive social impact, and have forward-thinking management teams with track records of success," said King. "Carver is a terrific bank that has served the community since 1948 and like Chase, is committed to driving positive social change."

With it being Women's History Month, we asked King what plans the company has during March to celebrate women.
"The firm celebrates women all year long, including March's Women's History Month," King shared. "One of our most important programs, Women on the Move, expands women-run businesses, improves women's financial health, and advances women's career growth. Through these efforts, our goal is to help secure an equal future for our female employees, clients, consumers and, the communities we serve."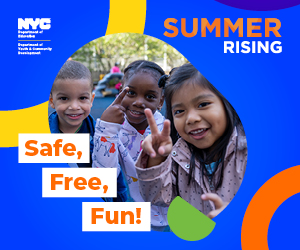 At JPMorgan Chase, nearly half of its global workforce is female, half of its Operating Committee is made up of women and the company has four women on its Board of Directors.

"For the past six years, JPMorgan Chase has hosted an annual women's leadership conference empowering women to take charge of their careers, finances and, well-being." King said. "In 2020 the conference was held virtually bringing more than 24,500 employees together to explore timely issues like the impact of COVID-19 on women, systemic racism and, creating a more inclusive society."
The Harlem Times also asked King about her role at Chase. "I have been with Chase for 12 years and currently serve as the firm's first-ever Community Manager connecting people to the products, services, education, and resources to help them make the most of their money. I am based in Harlem and work in the Harlem branch because I know this is where I need to be to understand and respond to the ever-changing needs of this vibrant community."
King has been a longstanding advocate for increasing financial literacy in Harlem and works to share resources with the community to address economic injustice. Based on the success of her work, JPMorgan Chase is now hiring Community Managers around the country. "In 2019 I was part of Harlem Week's Economic Development Day," she shared. "In addition, I am a frequent contributor to the Women In the Black Conference. Congressman Charles Rangel recognized January 15, 2016, as "Nichol King Day", based on my passion to improve the financial health of individuals, families and, small businesses everywhere and especially in Harlem."
Sponsored content from JPMorgan Chase & Co