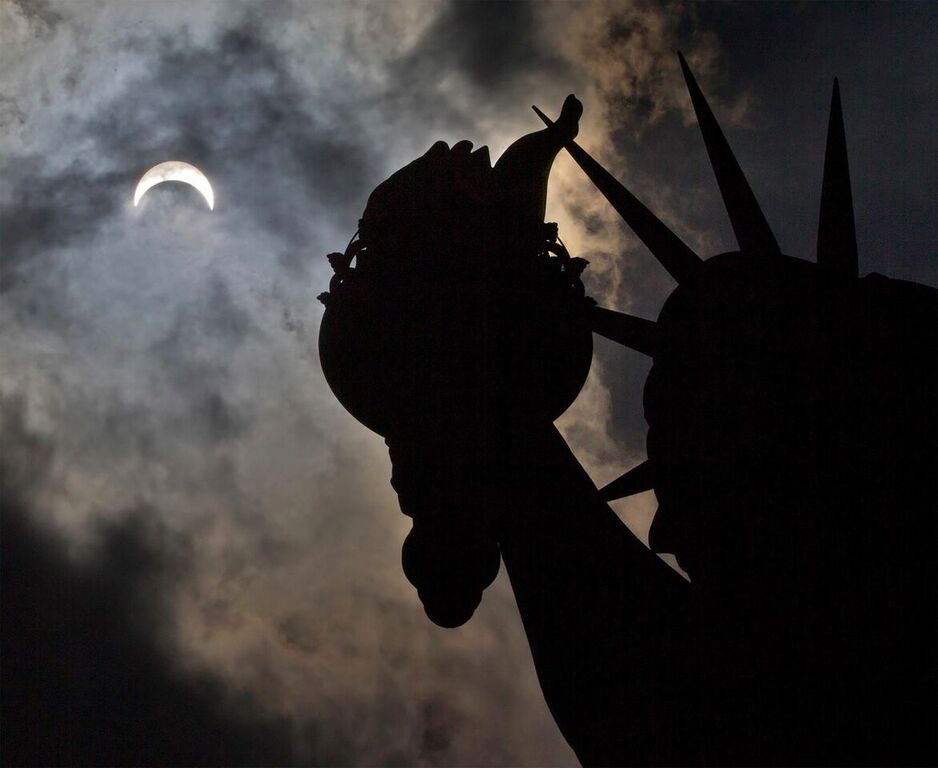 By William C. Jackson (jackson.william.c@hotmail.com)
There was much excitement about the solar eclipse that happened on August 21, 2017. Countless people across New York City stood outside wearing special protective glasses to view an astronomical phenomenon. And those who saw it were not disappointed.
While New York City residents were not in the so-called "path of totality," as Space.com calls it, they were able to see a partial eclipse, in which the moon covered up 70 percent of the sun. The eclipse began at 1:23 p.m. and ended shortly after 4 p.m. The peak time for the eclipse was 2:44 p.m., where the City experienced the near three-quarters totality.
To watch the eclipse safely, viewers needed a pair of special protective glasses with the letters "ISO" and the number 12312-2. Those were the legitimate viewing glasses, according to the New York Daily News. People could not watch the eclipse without them, due to the potential damage to the eyes.
The next time a significant eclipse will make its way around the five boroughs of New York City will be 2024, when the moon will cover about 89 percent of the sun during a solar event, according to Curbed NY.