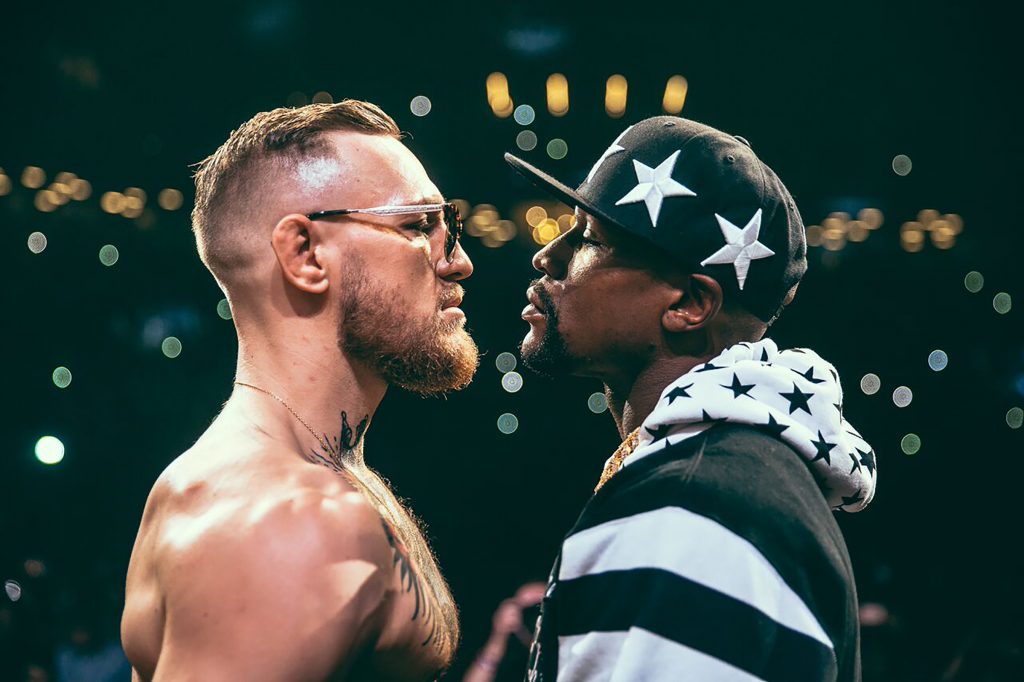 By Derrel Jazz Johnson
When Floyd Mayweather, Jr defeated Andre Berto in September 2015, he said it would be his  last time in the ring.  I didn't believe it, and many of you didn't believe it either.  But as time passed, and six months led to a year and beyond, the reality set in that Mayweather had indeed hung up the boxing gloves for good. Then the unthinkable happened.
I always thought that if Mayweather did step into the ring again, it would be a rematch versus Filipinolegend Manny Pacquiao, or Mexican star Canelo Alvarez, both pay per view stars in their own right. But I didn't see a fight between Mayweather and UFC champion Conor McGregor coming.
Neither did UFC President Dana White. "If you had told me a year ago I'd be at a world tour press conference for McGregor vs Mayweather, it's batsh!t nuts, I would have never expected that, but here we are," said White at the MayMac World Tour stop in Brooklyn, New York.
But here we are indeed.  I watched all four stops of the MayMac World Tour, on four consecutive days in four different cities in three countries and the fan response was tremendous. The demand for the fight is worldwide, with fans in Toronto and London flocking to stops of the press tour.
Mayweather talked about the demand for the fight being the primary reason he took the fight. "I knew that this was going to be a huge event," he said. "We had to give the people what they wanted to see and if we break the PPV record, all I'll be doing is breaking my own record," Mayweather, referring to his record-breaking May 2015 bout against Pacquiao.
Though this will be his first professional boxing match, McGregor pointed out reasons he will be victorious.  "I have a very high fight IQ. I understand when to go and when not to. Only me and the opponent can see these details. I'm very confident whether it's in a ring or an octagon."
McGregor continued discussing his ability to win, even discussing his scouting of Mayweather, saying "I know every shot he throws. I know what to expect. He fights the same every time. So we're preparing. But he knows nothing about me. He has no idea how I'm going approach him."
Ultimately, to think that a non-boxer has a legitimate chance to defeat a boxer who is 49-0 is very unlikely.  In my opinion, to give McGregor anything more than a 1% chance of defeating Mayweather is moronic.  But if you factor in boxing fans, MMA fans, the notion of a "Great White Hope" defeating an African American boxer, and the ability of the two fighters to sell the event, I expect both to walk away with nine-figure checks, whether the fight itself is competitive or not.
See Floyd Mayweather take on Conor McGregor in a 12-round super welterweight matchup on Saturday, August 26 at T-Mobile Arena in Las Vegas and only on Showtime PPV, and in theaters like AMC 25 in Times Square.  Don't delay and order early so you aren't stuck trying to do so on fight night.  With an estimated five million orders expected, don't get left out.