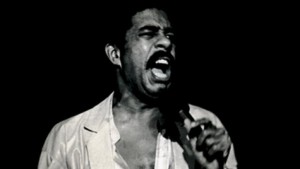 There are so many different elements to this year's Tribeca Film Festival that you could easily focus on a new one each day. Whether you're seeking a celeb sighting or want to catch an outdoor screening, here are our suggestions for sampling the best of the typically sprawling fest:
DAY ONE (4/17): Opening Night
TFF's independent spirit will be underscored by its kickoff film, "Mistaken for Strangers," about Brooklyn indie band the National. Bonus: The band will perform after the screening. (This one's a rare invite-only event, so pull any strings you've got — or catch a repeat screening later in the week.)
DAY TWO (4/18): Star Spotting
Actors often show up for the premieres of their movies, which are usually followed by high-energy Q&A sessions. On Thursday, you might spot John Cusack and Emma Roberts at the comedy "Adult World," or Paul Rudd and Paul Giamatti attending "Almost Christmas," from "Junebug" director Phil Morrison.
DAY THREE (4/19): The Drive-In
There are three free, outdoor "drive-in" movies at the World Financial Center Plaza during the first weekend, including "The Birds" and the meme-inspired "Lil Bub & Friendz." Friday night's film is "Beetlejuice," starting around sunset. Oh, and leave your car at home; it's really more of a "walk-in."
DAY FOUR (4/20): Local Tales
TFF will be spotlighting city stories throughout the week, like the based-in-truth drama "Stand Clear of the Closing Doors," set in Far Rockaway in the days before Hurricane Sandy.
DAY FIVE (4/21): ESPN Sports Fest
TFF's collaboration with ESPN is often one of the program highlights, and this year brings an additional bonus: several films from "Nine for IX," which honors the anniversary of Title IX by telling the stories of women athletes. Try "Pat XO," about NCAA coach Pat Summitt, and "Let Them Wear Towels," about a landmark push for equality.
DAY SIX (4/22): Tribeca Talks
Throughout the festival, there will be conversations with Clint Eastwood, Ben Stiller, Gloria Steinem and others. One can't-miss: director Richard Linklater, who discusses the highly anticipated romance "Before Midnight" with stars Ethan Hawke and Julie Delpy. You can catch the movie on Monday, too.
DAY SEVEN (4/23): Biographies
This year's slate is heavy on personal histories; Tuesday's documentary profiles include "Elaine Stritch: Shoot Me" and "Richard Pryor: Omit the Logic." On the narrative side, Penn Badgley will play musician Jeff Buckley in "Greetings From Tim Buckley."
DAY EIGHT (4/24): Midnight Movies
Stay up late one night, and catch something creepy — like, for example, the horror anthology sequel "V/H/S/2," featuring shorts from Eduardo Sánchez ("The Blair Witch Project"), Jason Eisener ("Hobo With a Shotgun") and more.
DAY NINE (4/25): Foreign Films
Two coming-of-age tales worth checking out: "Wadjda" is the first Saudi film made by a female director, and "Alì Blue Eyes" is about a Muslim teen whose immigrant family struggles to fit in while living in Italy.
DAY TEN (4/26): Short Films
Two of last year's short films made it to the Academy Awards; Shawn Christensen's "Curfew" actually won. Christensen returns with "Grandma's Not a Toaster," another short that screens as part of the "End Is Near" program.
DAY ELEVEN (4/27): Family Festival
One of the annual highlights of TFF isn't a movie, but this grand community event in Tribeca. On the festival's final Saturday, Greenwich St. will play host to Broadway performers, local chefs and business owners, and athletes participating in the simultaneous ESPN Sports Day.
DAY TWELVE (4/28): Award Winners
If you find yourself able to spare only a single day, make it this one: All the award winners and festival favorites will be rescreened, giving you one last chance to experience the essential highlights.