In many ways Black History Month is a time for us to remember and give thanks for those giants whose shoulders we rest upon. When it comes to carving a spiritual, social, and ethical identity in Harlem — almost none deserve our recognition more (while often being the most unrecognized) as church ladies. Oral Historian, Researcher, Author & Publisher Dr. Martia Goodson has shed light on these faithful and tenacious Black women, with her latest book Church Ladies.
Dr. Goodson has been involved in Harlem for decades, conducting oral histories of the famed Abyssinian Baptist Church, and now with Church Ladies – recording and sharing detailed stories from the women who observed and advised former U.S. Congressman for Harlem, Adam Clayton Powell, Jr.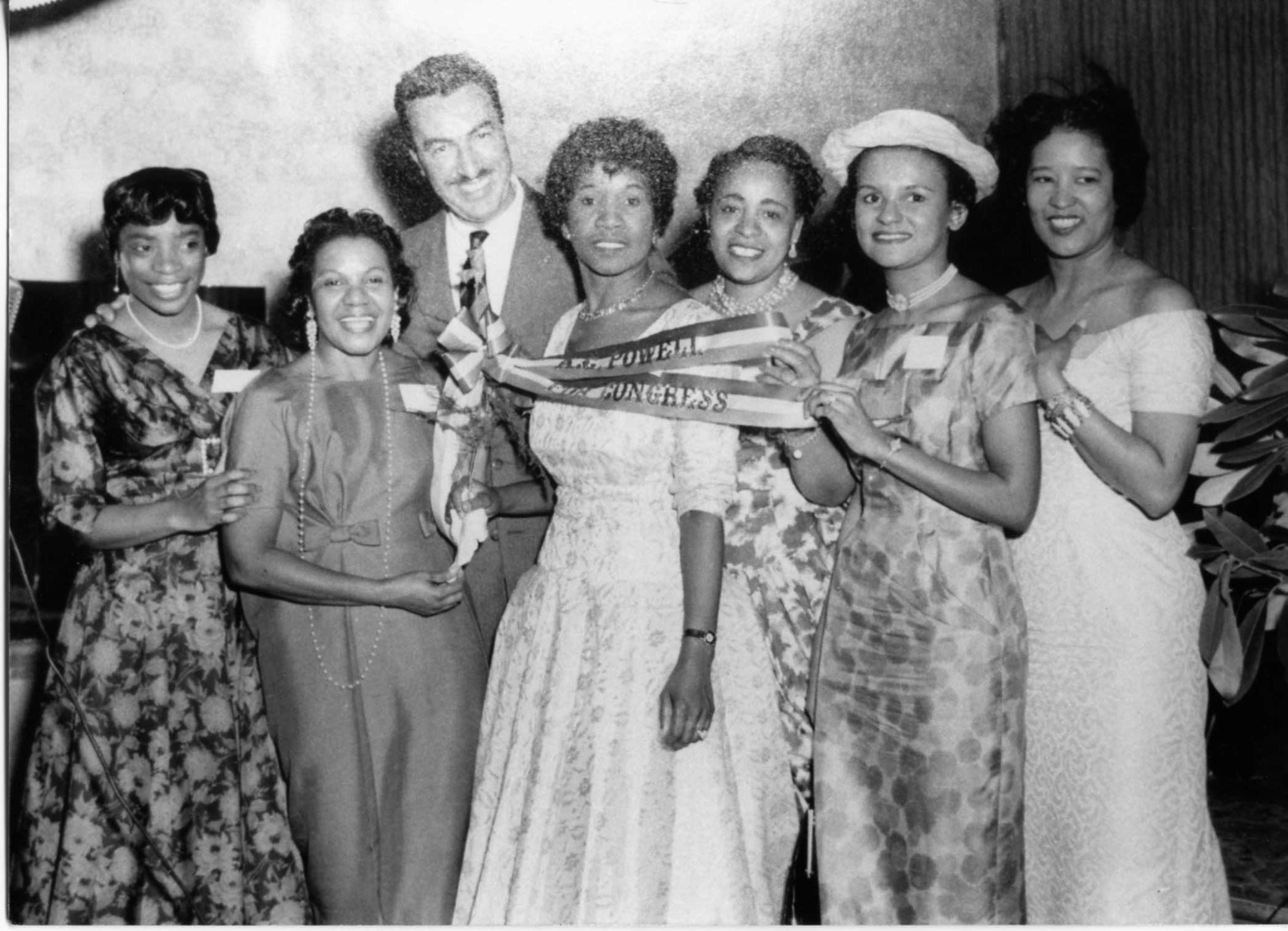 Dr. Goodson gracefully brings to life these women's stories, while touching deeply on one of the core drivers of Black identity in America — the church. She shows a generation of women working tirelessly outside of the limelight — fighting for worker's rights, social justice, and the right as women to "shape their own destinies."
With characteristic social insight, Goodson tackles the stereotypes we put forth about church ladies in the media. She writes, "Renditions of Church Ladies have invaded the twenty-first-century world of reality TV, and the mendacious images continue. These supposedly modern church women appear to be no different from the unchurched ladies shown on other reality minstrel shows focusing on black folk." Despite the various caricatures of church ladies put out by the media (ranging from "materialistic" and "sexually repressed" to "foul-tempered" a la Aunt Esther from Sanford and Son), Dr. Goodson's book sheds light on the historical and sociocultural reality of church ladies acting as pillars within Harlem's Black community.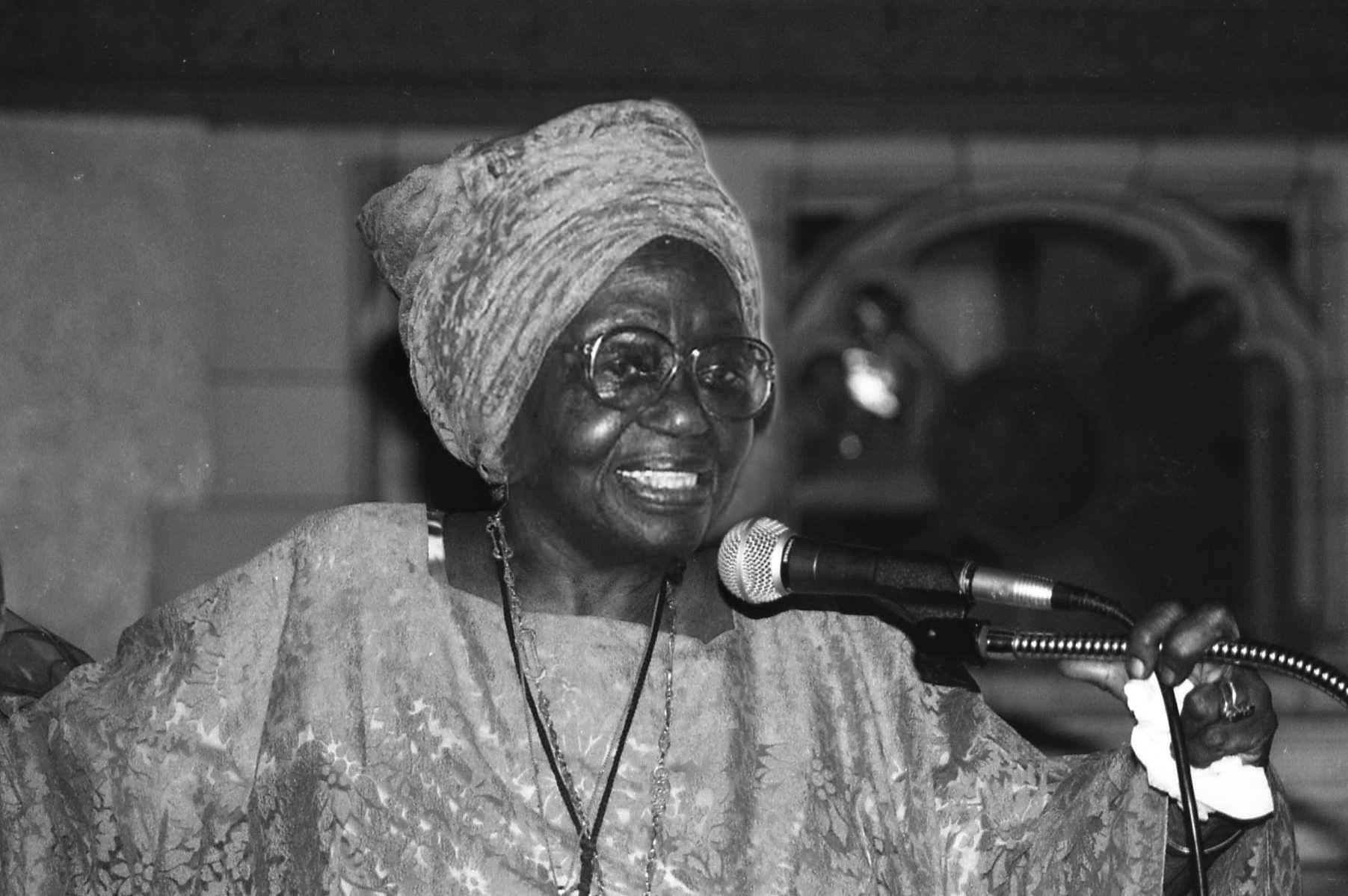 Dr. Goodson herself admits to having learned a lot through writing the book. She was familiar with church ladies of course, having grown up in the Black church, but through her interviews became enlightened on the many contributions of church ladies, including social activism, union organizing, and marching the picket lines with Adam Clayton Powell, Jr.
Much of the book, and the stories the women tell, are centered around the charismatic figure of Adam Clayton Powell, Jr. – a unique mixture of preacher and congressman– whose dynamic energy and commitment to improving the lives of Black people made a lasting impact on these women and Harlem itself. "I tried to keep women's story at the center of my book," Dr. Goodson said. "And if they said he was a hero, he was a hero."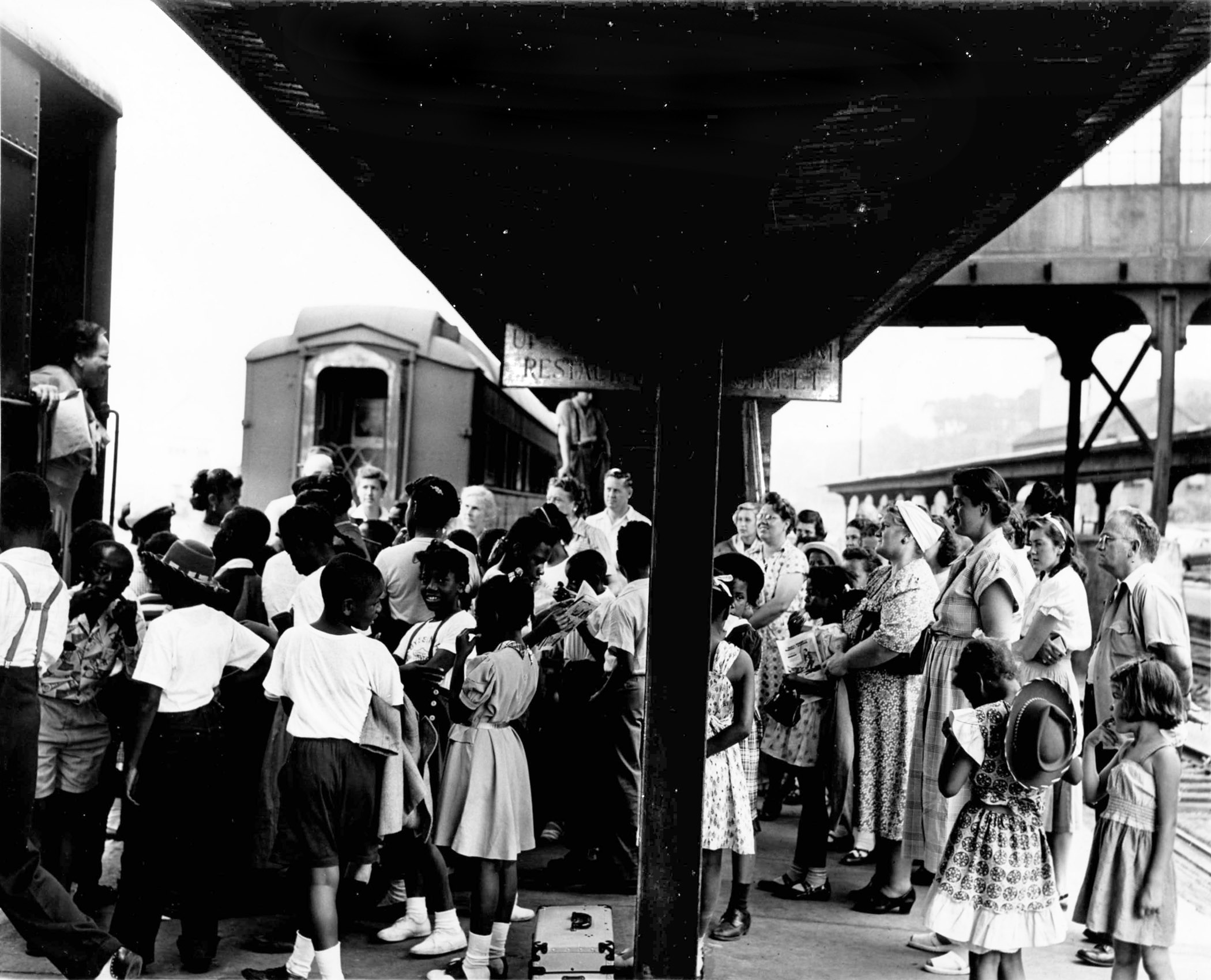 Stories of the role of Black fashion at Abyssinian are some of the book's most enjoyable. Adam Clayton Powell (the father) talked about this idea of divine aristocracy at the church. (Many were wrongly under the impression that Abyssinian was a place where only well-to-do folks could go). When asked about what this term, "divine aristocracy" means, Dr. Goodson said: "Even though you're working as a domestic for 15 dollars a week, even though you're a porter that gets disrespected and degraded…you are an aristocrat because you're a child of God. In this church you can be recognized as a child of God."
Church Ladies is a book that has insight, humor, and emotional depth. It offers a window into the often overlooked contributions of Black women in Harlem. The women this book celebrates are the kind who never cared about being famous — they did what they did because it was the right thing to do. So let's give thanks for our church ladies, past and present, who hold us all together.
…
Check out upcoming readings of Church Ladies by Dr. Goodson in Harlem!
Feb. 24 (First Reading: 12:30pm; Second Reading:6:00pm)
Harlem YMCA – 180 W. 134th St. Harlem, Membership Lobby
—
March 6 (2:00pm)
Abyssinian Baptist Church, 132 W. 138th St., Vestry Level
—
March 11 (6:00pm)
Sister's Uptown Bookstore, 1942 Amsterdam Ave. at 106th St.
—
March 12 (10:30am) Sister to Sister Book Club
Abyssinian Baptist Church, 132 W. 138th St