April 5, 2014
The needs of Africa are staggering. In both economic and social areas, for humanitarian concerns and in the world's enlightened self-interest, the international community should become more aware of and involved with this continent.
Appropriate physical infrastructure, effective banking systems, energy distribution, and so on are hallmarks of developed societies. Adequate water supplies and effective farming are taken for granted by most of us; not in Africa.
Africa's needs are so great that they should be met by international aid and implemented by government. The billions of aid dollars dissipated in storm-devastated Haiti reflect the general incompetence of government. Widespread corruption in Africa compounds the problem, but the scale of the challenge calls for government involvement.
Private business initiative in a free market economy may eventually transform these societies. In the meantime, private philanthropy and the efforts of NGOs (non-governmental organizations) — so long as they are run with competence and integrity, effectiveness and honesty — have a large impact on African life.
An example of such philanthropy at its best is the extraordinary work of the Safe Water Network, an American organization founded by Paul Newman and Joanne Woodward. Providing water systems that, at modest cost, deliver pure fresh drinking water to African villagers in need has changed the lives of thousands upon thousands for the better. The Safe Water Network example, applied to problems of health, education, cultural exchanges and so forth, shows what first-rate pro bono, non-profit groups can accomplish.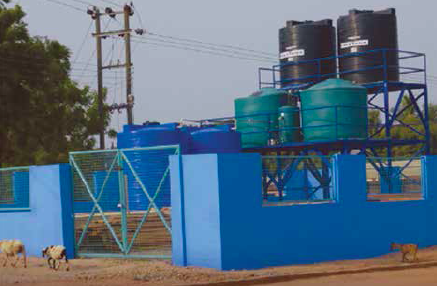 The Helping Africa Foundation, a newly-formed U.S. tax-exempt 50l©(3) foundation, will serve as a conduit through which American donors can support worthwhile programs conducted by carefully screened, highly regarded non-profits. Specific projects, prudently budgeted and closely monitored, will be life changing for the recipients.
Given the multiplicity of demands, establishing a hierarchy of needs is the first challenge.  Children, who represent the future, head the list (deprived children first of all).  Next are students of all ages,  and then programs having wider impact.
The first groups to be supported by Helping Africa are current "star performers," the Safe Water Network among them. SWN's success in bringing potable water to 12,000 Ashanti villagers at a cost of $175,000 is universally applauded, and other underserved areas are pleading for help. The Yale Alumni Association is galvanizing Yale alumni involved with Africa, and for modest sums, tutoring, mentoring, and similar programs can be started. The soon-to-be-activated Yale Club of Ghana has a proposed program of wonderful activities that for modest sums will have great impact.
The Lordina Foundation — created by H.E. Mrs. Lordina D. Mahama, the wife of Ghana's President — is seeking funds to help the distressed children of Gambaga, a village to which women charged with being "witches" are banished (Google "Gambaga" for a discussion of witchcraft in Africa). These children — infected with HIV/AIDS and other diseases—can have their lives saved and restructured by American dollars.
The Helping Africa Foundation is the vehicle by which each of us can justify our own right to a good life.