image above: President Dr. Alan Kadish
President Alan Kadish, M.D. Tells Graduates:
"Do Good. Be not Only Healers of Physical Illness…
Society Needs Healing as Well"
New York, N.Y. – June 7, 2019 – At a festive gathering that included a brass band, a live tenor and a presentation of colors from United States Army medical recruiters, 129 students from Touro College of Osteopathic Medicine (TouroCOM) Harlem were hooded and recited the osteopathic oath at the school's commencement ceremonies, held on June 5th at the nearby Apollo Theater.
Surrounded by hundreds of cheering family and friends, the Class of 2019 received congratulations from Touro College and University System President Dr. Alan Kadish, Executive Vice President Rabbi Moshe Krupka, TouroCOM Executive Dean Dr. Kenneth Steier, TouroCOM Harlem Dean Dr. David Forstein and keynote speaker Dr. Clint Adams, president and CEO of Rocky Vista University in Parker, Colorado, among others.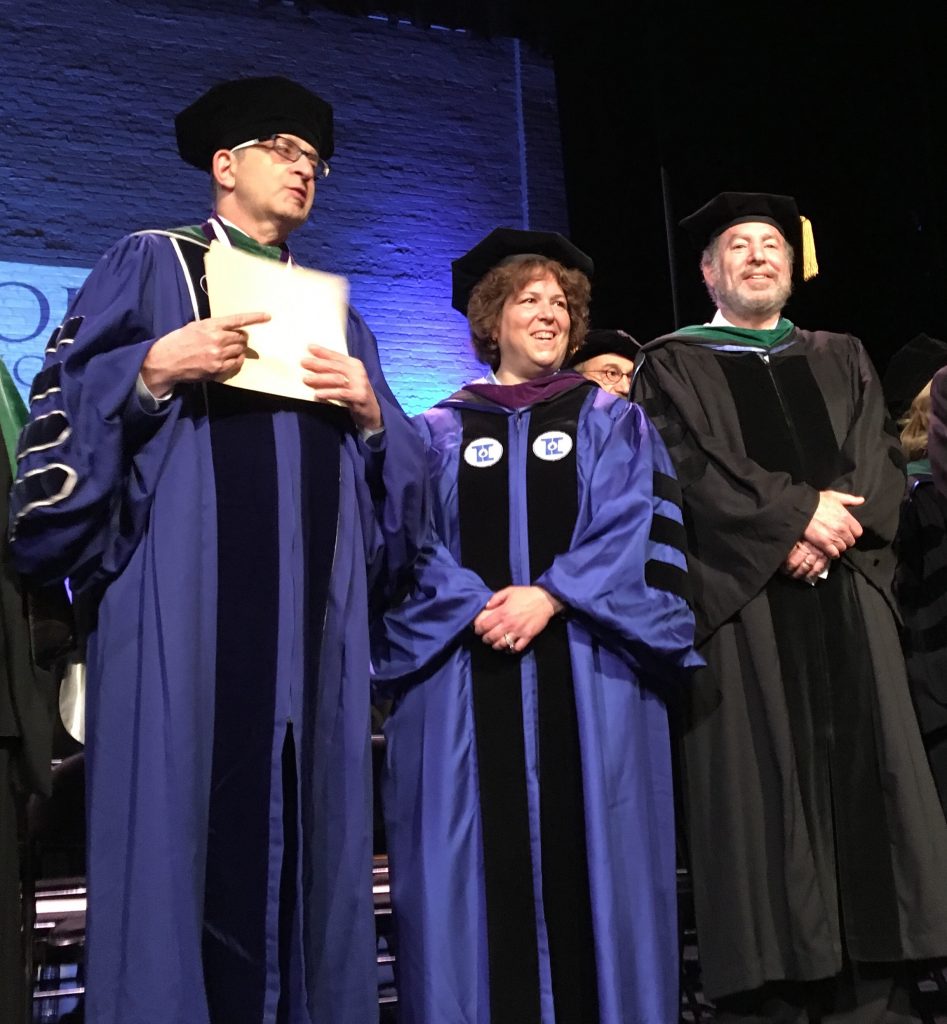 Dr. Kadish told the graduates they are entering medicine at an "extraordinarily exciting time", with new drugs and technology. With the growth of the osteopathic profession, there is more recognition that DOs' relationships with patients and holistic medicine are important to medical practice.
"Your patients will not only have the best drugs and technology…but the best care as well," the president said. Still, he continued, "We live in a time when even politicians lament the increasing polarization of society, where people go into schools and shoot students [and] enter churches and mosques and synagogues and shoot people because of their religion."
Dr. Kadish urged the graduates not only to "do no harm" as physicians, but also to "do good because in today's society we need to not only be healers of physical illness but our society needs healing as well and you can be an important part of that."
In his opening remarks, Dean David Forstein, DO also touched on that theme, telling graduates "Live the commitment to service that you [made] to get into medical school or on your residency application. Help at a health fair, teach a medical student, volunteer at your synagogue, church, mosque or temple. You have so much to offer and the world is better when you are engaged in it."
Keynote speaker Clinton Adams, DO, likewise reminded the students that they count: "You will make a difference in so many lives. Don't miss the opportunity to be caring, compassionate, lifelong learners that believe in the osteopathic philosophy of body, mind and spirit."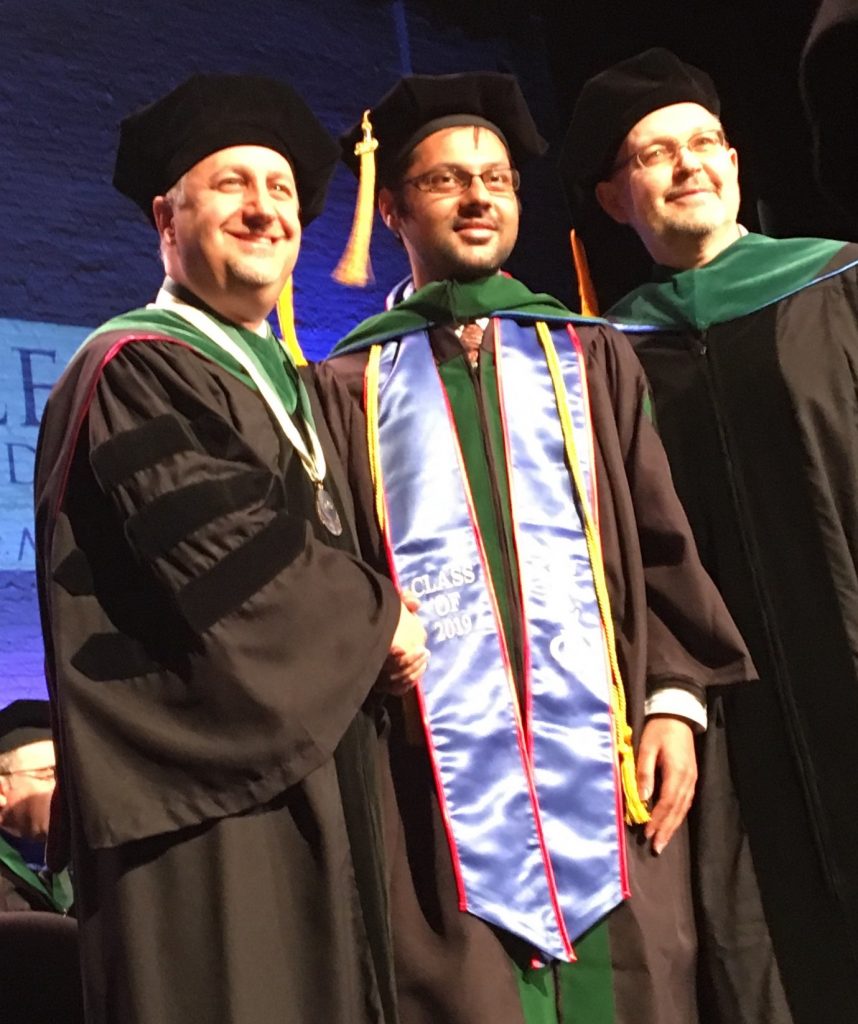 Executive Dean Kenneth Steier, DO said the students' success will depend on how well they develop the skill of "cognitive empathy" and reminded them to care for themselves with proper diets, sleep and exercise. "Your wellness will enhance your empathy with patients…Your patients and families need you."
Members of the Class of 2019 are going on to impressive residency programs in pediatrics, anesthesiology, emergency medicine, internal medicine, family medicine, surgery, OB-GYN and ophthalmology.  The top choice for placements was primary care.
Among the leading academic medical centers in the Tri-state area receiving the grads are Robert Wood Johnson, Zucker School of Medicine at Hofstra/Norwell – Lenox Hill Hospital, Hackensack University Medical Center, Orange Regional Medical Center, Westchester Medical Center, Maimonides Medical Center, Icahn School of Medicine at Mount Sinai, and New York Medical College-Metropolitan Hospital Center.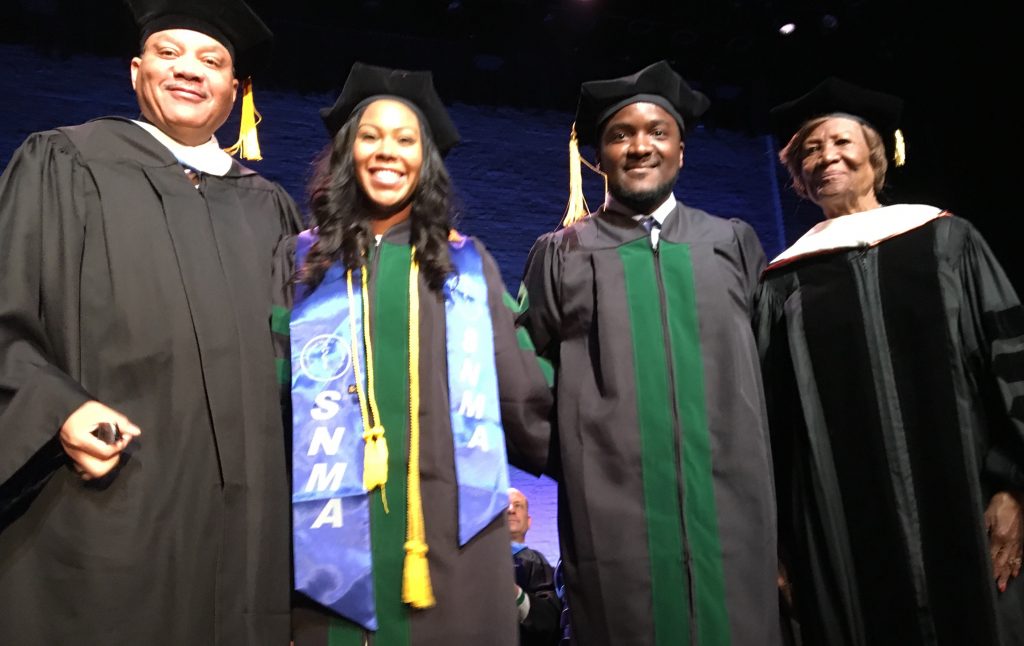 Numerous student awards were presented. DO Student of the Year went to Sarah Thappa for outstanding service to the school, leadership, research and dedication to the profession. The Dean's Award for the highest academic standing went to Matan Arnon and Erica Caposella, both of whom also won the Excellence in the Preclinical Years Award along with Danny Choy and Sherif Elkattawy. Arnon also received the Excellence in the Clinical Years Student Award. Angel Chen won the Excellence in Public Health Award. Nirav Sah won the Community Service Award from the Medical Society of the State of New York. Armel Ngeugaum Silenou and Patricia Jean Charles were recognized for receiving scholarships from the Underrepresented Minorities Fund, established by the TouroCOM-Harlem Community Advisory Board to support the school's mission of increasing underrepresented minorities in medicine.
2019 Commencement Touro College of Osteopathic Medicine (TouroCOM)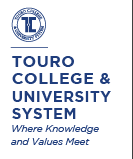 About the Touro College and University System
Touro is a system of non-profit institutions of higher and professional education. Touro College was chartered in 1970 primarily to enrich the Jewish heritage, and to serve the larger American and global community. Approximately 19,200 students are currently enrolled in its various schools and divisions. Touro College has 30 campuses and locations in New York, California, Nevada, Berlin, Jerusalem and Moscow. New York Medical College; Touro University California and Touro University Nevada; Touro University Worldwide and its Touro College Los Angeles division; as well as Hebrew Theological College in Skokie, Ill. are separately accredited institutions within the Touro College and University System. For further information on Touro College, please go to: www.touro.edu/news