By Jade Lawson
From the boxing ring to the Olympic podium and the sidelines of football fields, athletes continue to harness the spotlight to raise awareness of racial injustice in America.
While millions are quarantined in their homes due to a global coronavirus pandemic, America has also been forced to reckon with an even longer epidemic – racism in America. Incidents of innocent Black people killed at the hands of police sparked a nationwide outcry for racial justice. While today's prominent athletes center their messages on racial equality, for decades athletes and activists have participated in a long-lasting fight for justice during some of America's most pivotal moments.
Just days after the shooting of Jacob Blake, a 29-year-old unarmed Black man who was shot by Kenosha, Wisconsin, Police Officer Rusten Sheskey, professional athletes across the spectrum of sports displayed their frustration with the mistreatment of Blacks by law enforcement in America. They have stepped up to call out racial injustice in the country. From kneeling to strikes and walkouts, these powerful demonstrations challenge America's acceptance of racism by showing signs of solidarity- the uprising becoming a call to action worldwide.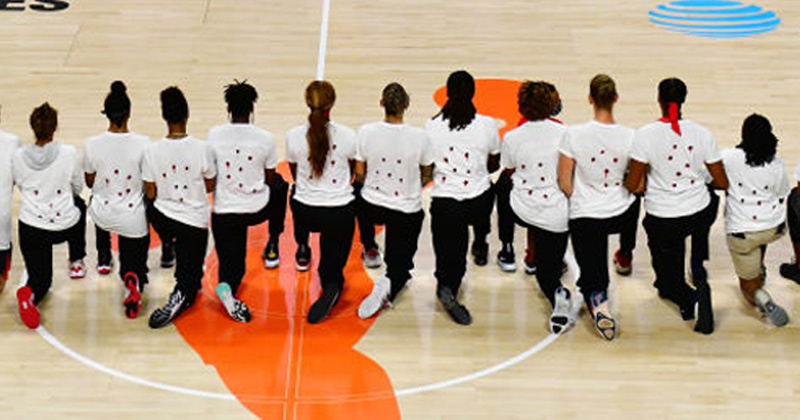 Before there was Colin Kaepernick, Maya Moore, Chris Paul, and Malcolm Jenkins, there was Celtics Champion Bill Russell, tennis pioneers and Grand-slam victors, Althea Gibson and Arthur Ashe, and heavyweight champion Muhammad Ali.
Russell, who is notorious for his dominance on the court, also used his popularity and heightened platform to demand justice in the epicenter of the civil rights movement.
World heavyweight champion Muhammad Ali refused to fight overseas during the Vietnam War, primarily due to religious beliefs. Ali iterated what many Black Americans presumed that the enemy was not in a second world country but instead in the country that enslaved and denied civil rights to African Americans and citizens of color. "You my opposer when I want freedom. You my opposer when I want justice. You my opposer when I want equality," Ali audaciously answered to a reporter in a 1960's interview. "Want me to go somewhere and fight for you? You won't even stand up for me right here in America, for my rights and my religious beliefs. You won't even stand up for my right here at home," he added.
Althea Gibson and Arthur Ashe integrated tennis, both players winning multiple Grand-Slam titles while facing discrimination but laboring on. A later retired Ashe would be arrested in 1985 with nearly 46 others in Washington during a continuing anti-apartheid protest at the South African Embassy, believing a privileged government was denying children opportunities simply because of their race.
Today, countless athletes have heightened their messages.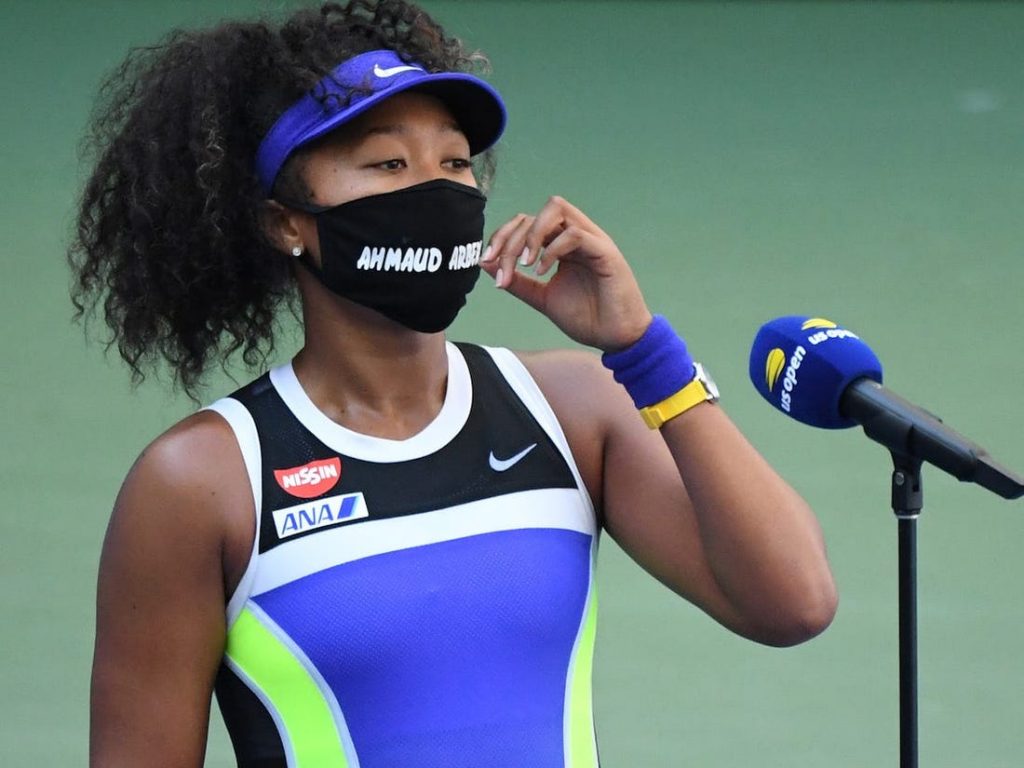 Tennis phenomenon Naomi Osaka, who is of Japanese and African descent, announced in late August that she would not play in a semi-final match of the Western & Southern Open. The highest-paid female athlete shared an emotional post hours before appearing on the court calling police brutality "a continued genocide of Black people." The player connected to the movement on a more personal level, "Before I am an athlete, I am a Black woman. And as a Black woman, I feel as though there are much more important matters at hand that need immediate attention, rather than watching me play tennis," she added.
Later that day, the USTA, ATP, and WTA released a joint statement agreeing to postpone tournament play and observe Thursday for racial injustice. Osaka, taking her activism on the court entered Arthur Ashe Stadium wearing a mask with Breonna Taylor's name during her first-round match at the US Open Monday night. Taylor, a 26-year-old EMT, was fatally shot by Louisville, Kent. police while sleeping in her home earlier this March. Before her second-round match on Wednesday, the No. 9 seeded player wore a mask with the name 'Elijah McClain', a 23-year old Black man who was killed at the hands of Aurora, Colo. police in 2019.
The WNBA set the tone as players of the Washington Mystics wore white t-shirts spelling out Blake's name in letters with 'bullet holes' on each shirt's back to amplify the excessive force used during the altercation. Blake was reported paralyzed from the waist down and handcuffed to a hospital bed while in recovery.
Several WNBA players have sent clear messages in other forms of resistance. In 2019, at the height of her career, Maya Moore substituted the court for the courthouse, demanding the release of wrongfully convicted inmates and others affected by a calculated criminal justice system.
The NBA followed. On Wednesday, August 26, six NBA teams refused to play in Game 5 of the playoffs in an already delayed season due to COVID-19. The league later announced that they would postpone the games to Saturday as the Milwaukee Bucks and other players demanded the officers involved in Blake's shooting be arrested and charged.
Three-time NBA champion and prominent activist in and out of the league, Lebron James tweeted his frustrations with the killings of innocent Black people and lack of justice.
Major League Baseball stepped up to the plate, posting Black Lives Matter on stadiums, many even kneeling during the National Anthem to call for action against an oppressed and vulnerable population in America. 
Social activism now touches a myriad of sports and teams, even funneling down to the collegiate level. On August 28, the Ole Miss football team gathered to march rather than hold practice to bring awareness to the racial injustice on the anniversary of the March on Washington. Many reports alleged the players walked out of practice, but Jae Denton, a cornerback for the team, quickly dismissed the allegations stating that the Coach presented the group with an option in which the team chose "to go peacefully make a change today instead of practice."
Ole Miss head coach Lane Kiffin marched alongside the team. Other collegiate athletic teams have thus followed the demonstration, including SEC powerhouse Alabama Crimson Tide.
As athletes continue to use their platform and heighten calls for justice, players bring new strategies to the playbook. The NBA announced they would use arenas as voting precincts and register teammates to vote for the upcoming 2020 presidential election. Players leading with a social consciousness are no longer allowing the Black community's plight to fall on deaf ears, making a lasting impact for equality in America as the plea for equality continues.
Author BIO:
Jade A. Lawson is a culture writer and creative producer encompassing music, entertainment, education, and social justice in the form of storytelling. Her work spans across platforms from prose writing to screenwriting. She is a native of Charlotte, NC and a graduate of Hampton University '17 and Columbia University '18.