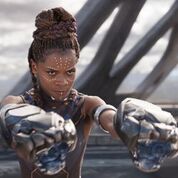 by Derrel Jazz Johnson
Last month, we discussed the ultimate gift of Black Panther, the film that has grossed well over $1 billion worldwide, being the number of children who will be inspired to pursue STEM (Science, Technology, Engineering, and Mathematics) because of the character Shuri, played by Letitia Wright.
In a recent interview with the Huffington Post, Wright discussed the symmetry of the many positive images of Africans with technology in the film. She said those are important images for the world to see. "Even reflecting on it now, I can see little glimpses of when they go down to the Great Mound and go down to Shuri's lab how beautiful that is," Wright said. "Just seeing that there's young kids in Shuri's lab, teenagers and people coming together to create technology. That's beautiful. All together it means a lot to see the continent in that way and see the motherland in that way because it's such a beautiful place."  (A beautiful place you were able to see in our last issue thanks to Bill Burgess.)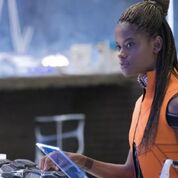 In a field that lacks diversity, seeing women of color is a rarity in the world of science and engineering. Women of color make up less than 10% of working scientists and engineers in the United States based on statistics from 2015.
Wright hopes that her portrayal of Shuri helps change that. "I hope it inspires them and I hope it does positively. I hope it sparks the next person," Wright told the Huffington Post. Indeed, Black Panther can help bridge that gap. That success, a decade or two down the line with kids who are teenagers or even younger will be the ultimate sign of success for the film.
But we are already seeing some of the seeds come to fruition, as a Chicago event called WakandaCon has been created and will take place this summer.
The event is billed as a "one-day celebration of Afro-Futurism, Tech, and Black superheroes in film, gaming, television, and comic books." Potential guests are invited to "join fellow citizens of Wakanda for discussion, education, networking, and festivities."
"Just because something works doesn't mean it can't be improved." Shuri, Black Panther. Wakanda Forever!