Mü is a multifaceted artist hailing from Chicago, IL. As a self-proclaimed "ARTIVIST", her work often reflects on systematic oppression and finding one's freedom. Often making the subjects of her pieces people who were marginalized in history.
"Young Langston" is a favorite among viewers. Langston Hughes was born on February 1, 1902, he was an American poet, social activist, playwright and much more. He spent many of his years in Harlem, New York.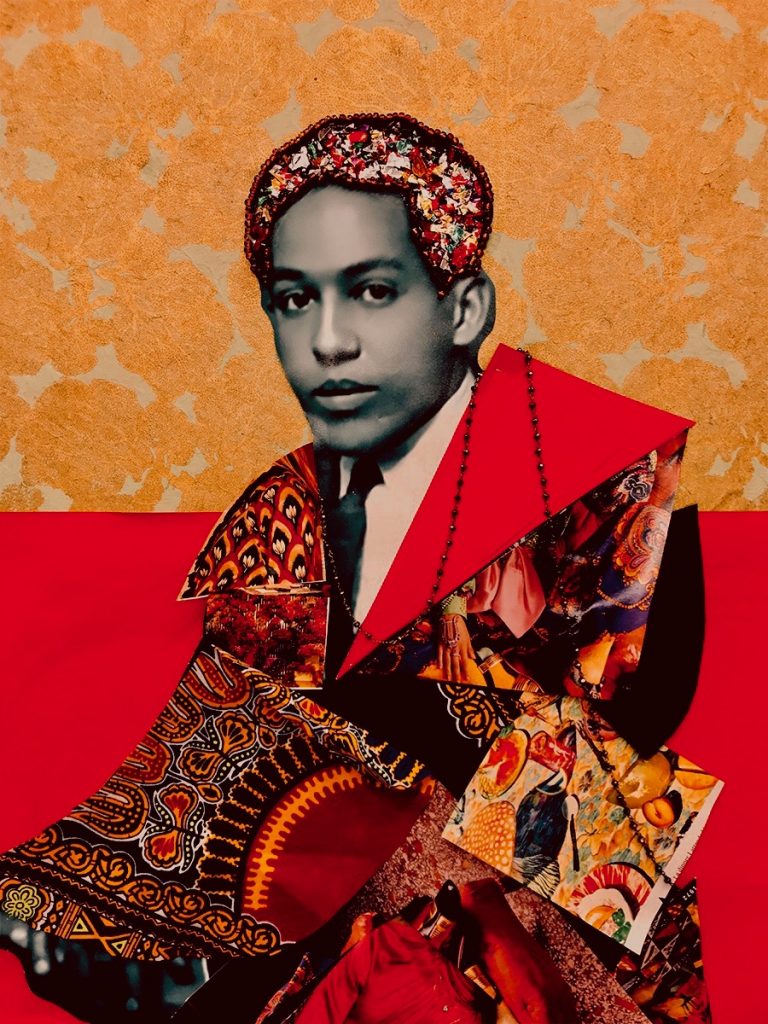 Langston was thought to be gay at a time where it was dangerous and even deadly to come out. Mü sought to bring him to life in today's society so that he could witness the resilience of the black LGBT+ community.
While doing this, she also knew that it would be naïve to think that we have arrived at a completely accepting world. But if Langston Hughes were alive today,  he would be so proud of the progress we've made.
In the making of "Woman of Congo", Mü used a still image from a book published in 1861 titled "Africans at Home". Though the name of this woman is not shared and perhaps not even known, she found it interesting that the author, Robert Maxwell, was studying Africans from the outside looking in. Not only did he not know African culture from experience, but he was also from Britain.
In this piece, she wanted to question what it would be like for a woman from Congo to migrate from her culture to a more Eurocentric location, such as Britain. With the migration of many black women transitioning from the publicly idealized forms of beauty to a more individualized expression of culture, Mü wanted to discover the many ways that may look for different women.
Mü's main creative goal is to use her gifts to foster personal and purposeful art into the world, and spread the message that everyone deserves to be free to achieve the visions they crave. Her art has been displayed and sold at One Art Space in New York, NY.
By Lusso Silenzioso
Subscribe to the Harlem Times!