Join Thousands in Raising Funds for Marine Raider Foundation and Honor Gold Star Families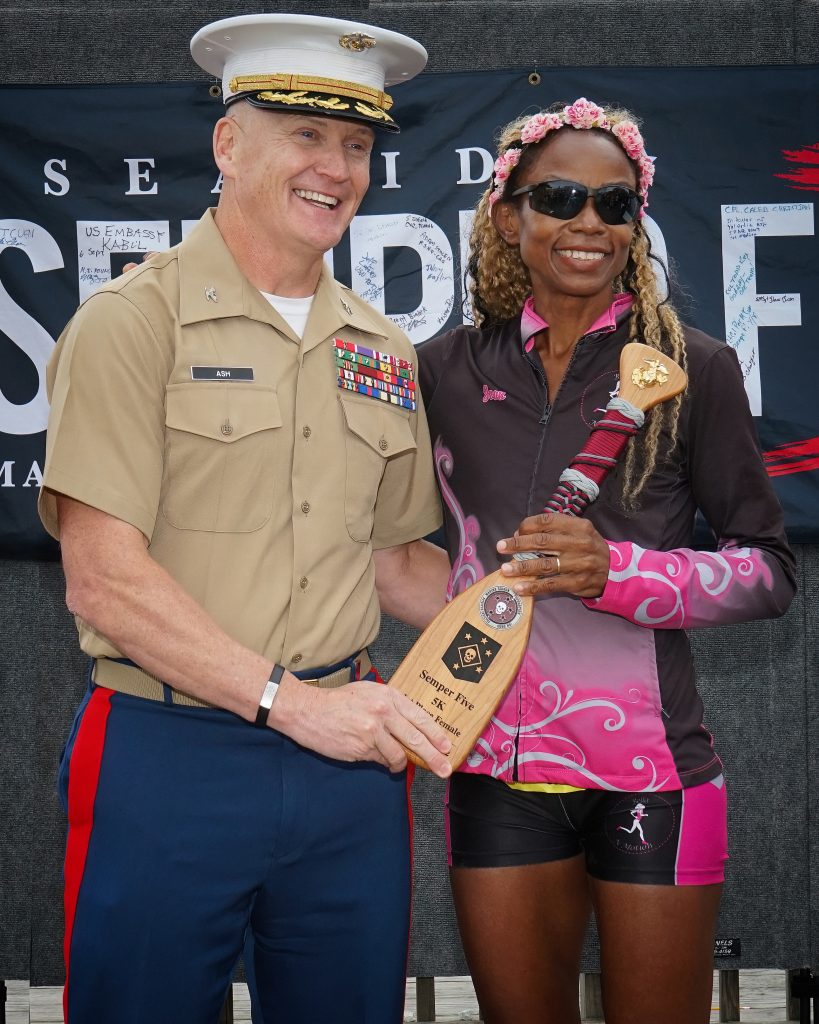 SEASIDE HEIGHTS, N.J. – August 17, 2023 – The Seaside Semper Five, a celebrated annual 5K Run/Walk and 1-Mile Fun Run/Walk, marks its 10th anniversary with a special tribute to Gold Star families and those who have lost their lives in service. This year's event will take place on Saturday, September 16th on the Seaside Heights Boardwalk.
Over the past decade, the Seaside Semper Five has drawn over 200,000 runners worldwide and has raised nearly $400,000 for the Marine Raider Foundation, which provides support to Marines and Sailors who have lost their lives or been seriously injured in service to our country. The event has grown to become a beloved tradition for both the local community and participants beyond.
"We are extremely proud of reaching this milestone," said Frank Costello, race director of the Seaside Semper Five. "Our event serves as a testament to the undying spirit and resilience of our service men and women. It's not just a race; it's a tribute to those who have made the ultimate sacrifice and a show of unity for a cause that's close to our hearts."
In 2016, the event gained national attention after being targeted by a terrorist. A pipe bomb-type explosive device exploded along the race route. Despite this, the race made a triumphant return the following year, symbolizing the undeterred spirit of the event and those it honors. Today, it stands as a testament to resilience and unity in the face of adversity.
The event has grown significantly since its inception, with simultaneous events at U.S. Embassies in Afghanistan, Iraq, Rwanda, and Cambodia, both live and virtually. These expansions have made the Seaside Semper Five one of the largest 5K/1M events in New Jersey, cementing its place as a beloved tradition for the community and participants worldwide.
Participants in the 10th Anniversary event will take on a breathtaking route along the beautiful coastline of the Jersey Shore. The scenic, certified course along the ocean offers stunning views from the famous Seaside Heights Boardwalk.
"We're inviting everyone to join us this September 16th," Costello added. "Whether you're a runner, a walker, a volunteer, or a spectator, your presence and support are what make this event truly special. Join us in honoring our Gold Star Families and those who have lost their lives in service to our country."
To register for the event or to find more information, visit the Seaside Semper Five website at www.seasidesemperfive.com. Each participant in the event will receive one of the classic Semper Five long sleeve 1/4 zip shirts.