"The Harlem Times interviews leading insurers on the most dramatic social program since the New Deal"
Much ado is being made about the Federal government's enrollment system debacle. The politicos are appalled, Congressional members, those in support of and opposed to the regulation, are in a feeding frenzy and the media has delivered "sentinel-like" commentary less we forget there are serious issues to be considered.
But not much press has been devoted to what private insurers are experiencing.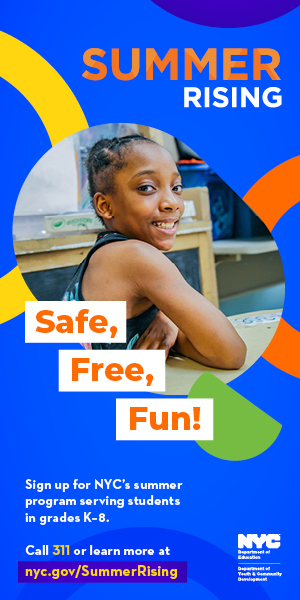 Each year, beginning in late July or early August, the insurance industry begins serious work on end of the year enrollment activity. Data on existing customers is reviewed, massaged and "scrubbed". New plan language and pricing schedules are integrated into systems or, in some cases, a totally new system is tested having been developed to accommodate a new plan offering.  And, expense projections are tossed about so that the pricing actuaries can achieve acceptable comfort levels.
While all of the systems work is being done, communication materials are designed, written, clarified and tweaked.  Employees will begin to tie up loose ends in their personal lives because they may be "on the road" for a good portion of the last quarter of the year; traveling across regions or the nation, educating and communicating with new and existing customers and answering questions to help with the decision-making process.
Managers make staffing and scheduling decisions and try to accurately project the number of calls that will come into back offices and call centers.  How many customers will opt to speak with a "live" agent if website applications and voice response systems don't meet their needs or what percentage of callers have no access to touchtone phones?
All of this is done in the normal ebb and flow of yearly activity in the insurance industry.
But 2013 is far from normal. It is and will be one of the most challenging years the industry has ever experienced.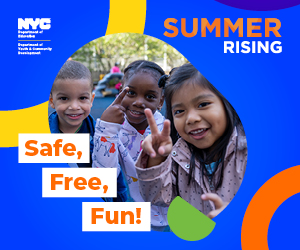 The Affordable Care Act is complex, misunderstood and misinterpreted. It affects young and old alike and while there's a plethora of simplistic explanation being promulgated in an effort to lessen consumer anxiety levels, confusion is still rampant.
So, our question is, are insurers doing things differently this year? How are the training and communication programs being delivered? What process changes must be implemented? And what's the impact on their cost of doing business?
We spoke with representatives from Cigna and Independence Blue Cross to get a flavor for what their experience has been to date.
As Cigna's spokesperson pointed out, the company's Implementation Team has been hard at work for several years.  The team's effort has well positioned the company to help large employers "assess their plans and costs" and help individuals shop the market exchanges for coverage.  Their ad campaign "targets 5 primary regional markets with billboards, gas station pump video ads, and digital marketing campaigns in gymnasiums."
Cigna's "Informed on Reform" website clearly reflects their vision to "…make health care reform a success." The website site provides basic information, helpful resources and timelines for employers and individuals.  One such resource is a clever infographic – a tool that walks users through a series of survey type questions including age, marital status, overall health, income, and then directs them to myCigna.com and a video to learn more about the available options based on the information collected.
Next we turned to Independence Blue Cross of Pennsylvania (IBC).   On October 1, IBC announced it would be offering 30 plus plans that meet the ACA minimum requirements.  Team Independence Members, who are health care reform – trained associates, travel via the "Independence Express truck" to educate consumers about these plans.
Launched on August 13, 2013, the Independence Express is an internet-enabled, mobile education and retail health care experience installed in a large tractor-trailer that moves  throughout the region to inform consumers about  Affordable Care. IBC literally hit the road as part of their community outreach to help consumers understand the important changes being introduced.
Additionally, IBC, like most insurers has increased its service representative staff to accommodate anticipated spikes in incoming calls.
Brian Lobley, IBC's senior vice president of marketing and consumer business says, "Our job is to educate and empower people to be better health care consumers.  We've worked hard to make that learning easy — and fun. Whether it's through participating in a quiz show or talking with one of our health care reform experts, consumers will leave the Independence Express knowing what this historic law means for them and their families."
From a profitability perspective, insurers predict a rosy picture for 2014 as broader coverage becomes available under ACA.  Most consumers have reacted favorably to insurers' community outreach efforts which will bode well for future insurance sales.  But as stated earlier, concerns about price increases are still prevalent and valid.
Experts pretty much agree that unless we have: 1) broader industry competition, 2) increased emphasis on wellness and prevention and 3) changes to the fee-for-service reimbursement arrangement for physicians and hospitals, consumers are ultimately going to pay more for coverage; even affordable health coverage. Addressing the fee-for service reimbursement practice, David Cordani, Cigna's President and CEO, stated, we need to "move from pay for volume to pay for value" and "reward that part of the delivery system adding most value".
At the end of the day, we're in the early stages of health care reform implementation.  The Affordable Care Act of today will look much different five years from now. Cigna comments:
"We need to view health care reform as more of a marathon than a sprint.  2014 should be viewed as a transitional year for the country as we face major changes to the health care system. There has never been a piece of major health care legislation that hasn't evolved over time. Anyone viewing the magnitude of these changes as a singular event does not understand how complex the health care system really is."
As with the introduction of Medicare years ago, Affordable Care will have to "evolve" in order for it to be a sustainable change and reform.