New Federal Theatre in association with BMCC Tribeca PAC
presents
HATITUDES 2019
A Tribute to the Grace & Style of our Mothers
A Benefit for The New Federal Theatre
Honoring Shaunielle Perry and Dr. Glory Van Scott
Special Appreciation to Jackie Jeffries
SUNDAY MAY 5, 2019
3:00 PM

 
BMCC Tribeca PAC is located on the campus of the 
Borough of Manhattan Community College, 
199 Chambers Street, New York, NY 10007
HATITUDES: A Tribute to the Grace and Style of our Mothers
Sunday, May 5, 2019 at 3pm
BMCC Tribeca PAC | 199 Chambers Street, New York, NY 10007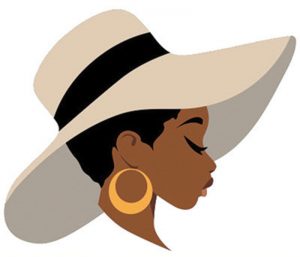 CLICK TO PURCHASE
Mistress of Ceremonies: Petronia Paley
Hats curated by Evelyn Nelson & designed by Kip Kirkendall, Evetta Petty, & Harriett Rosebud
Models: June Ballinger, Jennifer Vermont Davis, Arminda Thomas, Clarice Turnbull, Bridgette Wimberly
Tributes: Curated & Directed by Elizabeth Van Dyke
Writers: France-Luce Benson, Leah Maddrie, Fern Metcalf, Sandra Daley Sharif, Joyce Sylvester, Judy Tate & Cori Thomas
Actors: Gena Bardwell, Yvette Ganier, Messeret Stroman Wheeler
Audience Development Committee: Deborah McGhee, Rev. Akanke' McLean-Nur, Evelyn Nelson, Elizabeth Van Dyke
Plus an Award Presentation & Raffle of fabulous items!
Men & Women – Wear Your Best Hat!