New York City has always been the pinnacle of tourist attractions. The neon flashing lights of Times Square, its midnight ambiance and uncanny social aura, have always attracted tourists from all over the world. Here is a mere introduction to the many attractions that New York City hosts: the Statue of Liberty, Metropolitan Museum of Art, Bronx Zoo, Brooklyn Bridge, Empire State Building, Staten Island Ferry, Central Park, Prospect Park, Lincoln Center, Coney Island and the 9/11 Memorial.
Harlem is the largest district in the northern part of Manhattan. Its rich historical cadence stems back to The Harlem Renaissance or New Negro Movement of the1920s. This cultural revolution spawned a creative outburst of literature and ethnic identity, fostering urban expression after centuries of slavery and the struggle for abolition. The parallel between the Renaissance and jazz was an inadvertent and complex way of dealing with a subordinated status.
Harlem is the Mecca for jazz enthusiasts. The National Jazz Museum is a multimedia interactive exhibition that preserves jazz artifacts, features performances, and runs multiple music workshops. Stop by the Showman's Jazz Club and Minton's Playhouse to experience a spiritual rebirth, while immersing yourself in the residual voices of legends such as Duke Ellington, Ella Fitzgerald, and John Coltrane. The iconic theaters, monumental jazz clubs, and musically vibrant neighborhoods all encapsulate swing jazz, rap, hip-hop churches, and poetry.
Another prestigious element is the Abyssinian Baptist Church: the crux of religious and spiritual traditions that played a significant role in the Harlem Renaissance; the crowned-jewel of churches. Strict attire is an enforced rule with no exceptions, as it is deemed a temple for sacred ceremony and not a gospel concert. You can choose to stream an online version, which is more convenient, but not remotely close to the actual experience.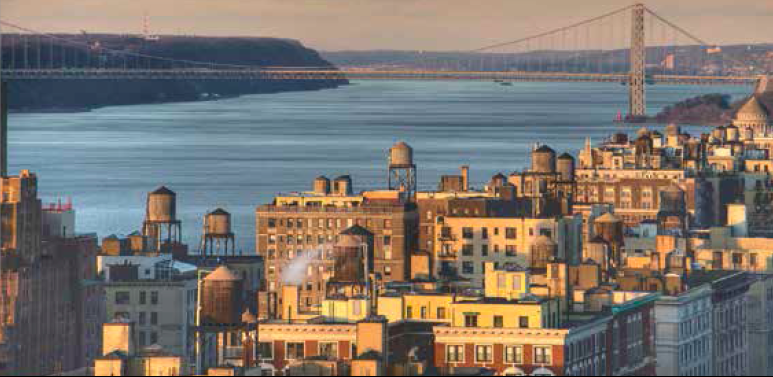 Decades of tandem movie classics like Shaft, Jungle Fever, and New Jack City have perpetuated images of the city's isolated ghetto-slums, segregation, and urban inhabitants, ironically adding to Harlem's iconic status worldwide.
There are many exquisite homes in several districts: the Hamilton Grange area, Strivers Row, and the Mount Morris district (or venture down to the immaculate Shepard Hall and Harris Hall).
Harlem's cultural dichotomy is the epitome of diversity and tourist attraction. The Apollo Theatre is one of the prominent signatures of Harlem, and has attributed to the debut of legendary stars such as Michael Jackson, Ella Fitzgerald, Luther Vandross, James Brown, and Lauren Hill. The Apollo is a premier arena for emerging urban performers and a historic landmark that continues its tradition.
Schomburg Research Center for Black Culture is part of the New York Public Library. It is a research institution devoted to collecting and preserving Black culture, while providing access to resources, documents, and the history and experiences of African descent. It is a leading global attraction and repository with exhibitions, concerts, seminars, and academic programs.
The Studio Museum in Harlem is similar, in that it is devoted to the preservation and promotion of preceding and contemporary African arts. The Studio Museum is a myriad of exhibitions on historical literatures, sculptures, photographs, paintings, and performance art. There is also the African American Wax Museum and the Black Fashion Museum. Trickling on the surface of these historical landmarks pales in comparison to the euphoria of an actual experience.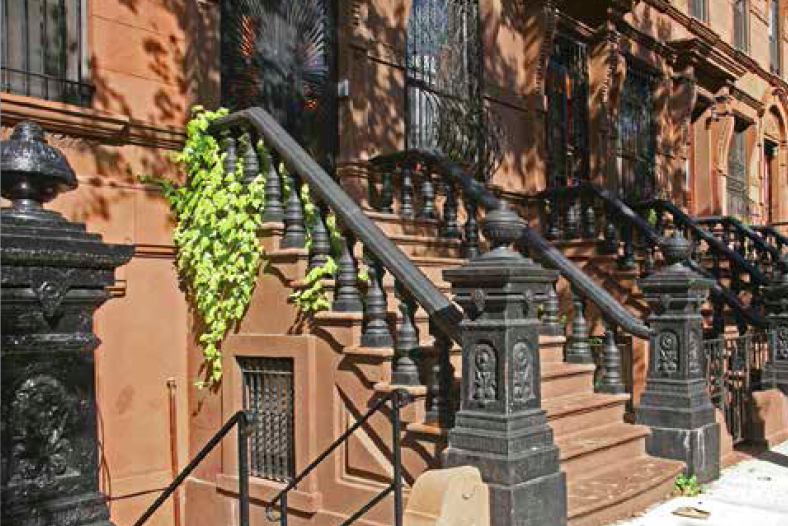 Harlem's rich cultural influence has permeated the internet by storm, with the viral sensation debut of "The Harlem Shake" (an uncoordinated display of intermittent flailing and wiggling that can be equated to children's show Yo Gabba Gabba!). The global spanning of this internet-meme has spiraled an unprecedented chain of parody and imitations. Although the contemporary version has diverged, its historical inception precedes back to the '80s in Harlem's Rucker Park.
I spoke to Mr. Lloyd A Williams, who is the President and CEO of the Greater Harlem Chamber of Commerce, a local Board of Trade in the Upper Manhattan area. Williams is also a member of the Board of Directors at NYC & Company, the city's official tourism and marketing organization. He is also the Co-Founder of Harlem Week, Inc. a not-for-profit corporation that promotes the enhancement of continued growth in Harlem's development, fostering annual events in live music, arts and crafts, storytelling, gospel, children's festivals, etc .Here's a link to a list of their key events for 2014.
<a href="http://harlemweek.com/calendar-of-events"> Harlem Week Calendar of Events </a>
These organizations uplift the city's exuberance, by curating and showcasing the cultural essence of Harlem and surrounding areas. Venture to the Upper Manhattan Auto Show, or the Fashion Fusion Showcase might interest your peculiar taste. Take part in Abyssinian's Gospel Celebration. Unleash serotonin and dopamine by joining in the Percy Sutton Harlem 5k Run / "Anti-Gun Violence" Walk. If extracurricular activity is not your forte, participate in Senior Citizens Day or enjoy the Expo & Farmers Market.
Take the uptown A, C, 2 or 3 train and enjoy the panhandlers and buskers improvising between isles, or the gymnastics of street-performers swirling on the train bars and poles, a-cappella-groups, and an eccentric theologian preaching Armageddon. Exit the train and embrace the violinist on the platform, or the virtuoso pianist playing Beethoven's 9th Symphony. Above the escalator awaits a myriad of rappers hustling their mix tapes.
The culture of the raw streets are unedited: the trickster pseudo-monk hustling mediocre ornaments in exchange for donations, the non-English speaker using devious schemes to swindle donations, or the honest homeless guy waving a facetious sign, "Need money to buy weed." You can escape this culture shock on a Citi Bike, a newly implemented bike sharing system. Citi Bike is in place to reduce CO2 emissions and transit congestion. Get on a vintage horse and carriage ride, or enjoy a Pedicab, "chauffeur galore." Yellow Cabs are pervasively convenient if all else fails.
An uptown walk through Central Park to the Harlem District is filled with joggers, bike-riders, the artist drawing a surrealistic skyline view of the sun setting behind the towering skyscrapers, the professor deep in abstract thoughts while feeding the pigeons, family picnics, a musician practicing in solitude, and a patrolling cop on his Segway. Don't forget to eat at Famous Eddie's Hotdogs, or let Patsy's Pizzeria in East Harlem marinate your evening. Take a minute and enjoy an uptown New York moment.
The five boroughs were consolidated into a city in 1898, but Harlem's soul remains in stark contrast; historically, culturally and artistically. It is a place where world-famous landmarks, cultural movements, prolific artists, and African American influences bear the intrinsic soul of a thousand tales. It is a diverse mixing-pot of Jewish people, Italians, Irish, Latinos, and Blacks. So throttle up to the North Manhattan area in the Harlem district and let this resounding history become an integral part of your traveling experience. It is a district that has impacted and forever altered the landscape of American culture.