Singer, songwriter and pianist Benjamin Clementine will return to New York this winter for a pair of intimate shows February 10 & 17 at Rough Trade NYC. The performances will feature material from Clementine's debut album, At Least For Now, which just won the UK's prestigious Mercury Prize. The award is the latest chapter in a remarkable success story including homelessness, cult status in Paris, the Best New Act honor at 2015's Les Victoires de la Musique (the French equivalent of the GRAMMYs), and international critical acclaim.
The New York Times has called At Least For Now, which Capitol Records released in Summer 2015, Clementine's "declaration of selfhood," and described his voice as a "frequently stunning instrument, a bladelike tenor that can swoop into either a clarion cry or a guttural scowl." NPR Music has declared, "A startlingly unique voice takes art pop into new corners," adding, "Clementine is nothing if not audacious on At Least For Now." TheWall Street Journal wrote, "It's a recording that invites dedication to a performer who is willing to share what he feels without idealizing his journey toward self-discovery."
U.S. audiences have rarely seen Benjamin's intimate live performances, which have tugged at heartstrings and sent shivers down spines of European concertgoers. The upcoming shows provide opportunities to experience what Rolling Stone, naming Clementine one of their New Artists You Need to Know, described as "Nina Simone's brother steps into an elegant French café, sits down at the piano and tears open a vein."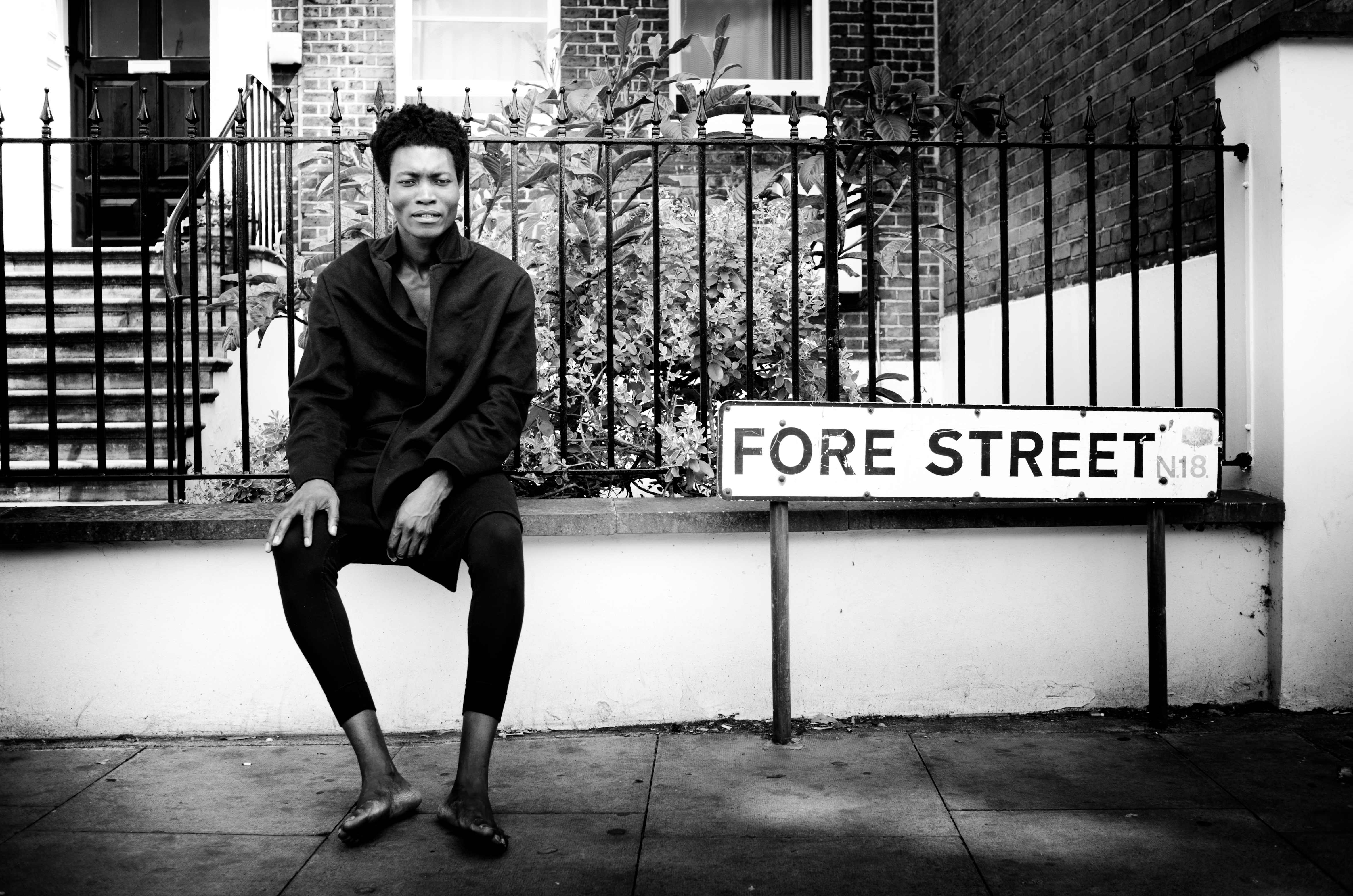 Raised in a strict religious household in the tough Edmonton section of London, Clementine started to teach himself the keyboard at age 11, stumbling upon classical rather than contemporary pop; a sparse piano solo by Erik Satie in particular transformed the way he played. At 16 years old, in a rare moment of permitted TV watching, he caught New York avant-gardists Antony and the Johnsons performing the disarmingly naked "Hope There's Someone" on the BBC. "I was confused, scared…it was another world," says Clementine. "When it finished, I went back upstairs to my piano and started playing chords."
Inspired by figures like Leonard Cohen—and with no emotional or employment ties to keep him in London—Benjamin left for Paris at age 20; sleeping rough, working in kitchens and busking out of economic necessity. First in the corridors of the Place de Clichy station and then on the metro, he built his voice and refined his craft as he made enough money to move first to a hostel and then into a room of his own. Having eventually returned to his hometown of London, word spread from across the continent to the point where Benjamin Clementine's U.K. live debut took place on national TV when he played two songs on Later…With Jools Holland. At 6'3", dressed in his now-trademark overcoat and bare-feet, Clementine cut an extraordinary, puzzling presence, causing a small storm on Twitter, and Paul McCartney amongst the first to congratulate Clementine on an "amazing" performance.
For more information, please contact Blake Zidell or Ron Gaskill or Matt Gross at Blake Zidell & Associates:                                                                                                                                       718.643.9052, blake@blakezidell.com, ron@blakezidell.com or matt@blakezidell.com