By: Ramona Maben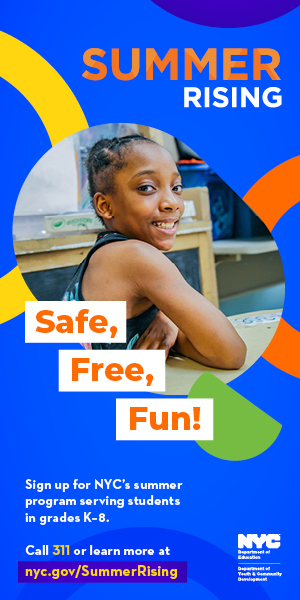 As much as I would love to say that all is right in the kingdom, there is a reality of terrorism, global domination, war and destruction within our world that rides side by side with man and his/her intentions. One thing is certain, it will take a miraculous event that punches us hard in the gut to make us come to our senses and consistently treat all persons and life on this planet with equality, respect and tolerance. Until this Utopia of my dreams comes true however, there are some hard line issues that must be addressed. Many of these issues and topics involve our development of technological advancements that protect, if you will, the standard of life and the "peace and democracy", that are proselytize by many politicians, scientists and civilians alike.
The technological field is booming and the first to develop the tools and toys that advance the arena of world security comes home the winner. Still, on countless past occasions the boon is not paired with integrity and/or ethical goals and behavior. This mindset is what contributes to the imbalances within nature, disastrous political maneuvers and the sustainment of the lords of war.
However, this situation may be changing, for the better. With the advent of proper training, utilization and funding, it is today's students that are developing innovative solutions to societal dilemmas; constructing more sustainable and earth friendly technologies to address major challenges.
Recently, The City College of New York presented an exciting event. The Grove School of Engineering presented Research Day 2016 that included CCNY engineering students and renown keynote and guest speakers. The symposium was presented in CCNY's Steinman Hall and its mission and goal was to, "begin a dialogue centered on the future research and education needs in the U.S. It is also an opportunity to partner with industry representatives and draw attention to the outstanding engineering research conducted at CCNY".
Dr. Lisa S. Coico, President of The City College Of New York welcomed the speakers and advised the students to take full opportunity to reach out and connect with the distinguished guests. Dr. Gilda Barabino, Dean and Berg Professor at The Grove School at CCNY and Dr. Rosemarie D. Wesson, PhD., P.E, Associate Dean for Research at The Grove School, welcomed students and guests alike.
Speaker, Mr. Anthony Joseph DiNardo, Chief Scientist, Space Based Infrared System (SBIRS) is a Payload and Lifetime Achievement Award Fellow at Northrop Grumman Corporation. NGC is a leading U.S. company specializing in leveraging Full-Spectrum Cyber to Neutralize Enemy Threats. They also develop cutting edge technology to gain information and crucial advantage in these sectors of advanced machineries. Their core capabilities are cyber, logistics, autonomous systems, C4ISR and strike. Mr. DiNardo's speech was entitled, "Future US Research Needs". He discussed space scanners that sense and capture images of foreign substances that are emitted from the earth. This allows for early prevention and awareness of the leakage of toxic gases, in effect alerting scientists of an ensuing problem and the urgent need for correction. The smaller sensors are approximately 500 hundred pounds and four feet by five feet. The larger remote scanners are 1000 pounds and seven feet by seven feet. These sensors identify major internal and external interfaces and are used for a variety of technological data. Mr. DiNardo was able to answer a few of our questions.
Q: Are there sensors developed for subterranean areas to measure or detect leakages in pipes within the earth or water to avert or correct problematic issues before they become disasters?
A: I will answer in the affirmative. I believe that those are there. I don't have personal knowledge of such sensors but the technology is certainly there to build some. I know there is technology to detect and measure the flow rates.
Q: What is being done if one of these space scanners becomes obsolete or needs to be repaired? How are they recalled?
A: There is a replenishment program on going. There is an increase technology program on going. The sensors that I showed you are the product of the mid 90's technology. This is recognized by the people that build the sensors. They are very high and they live up there.
Second speaker, Dr. Pramod Khargonekar, Assistant Director for Doctorate of Engineering at The National Science Foundation's speech was titled "Educating the Next Generation PhD Graduates". His lecture comprised of the major trends and forces determining how technology will be used in the future. These trends range from behavioral/economic social sciences, behavior and theory, energy systems and technology design. Also addressed, the prominent role in infrastructure systems involving the electric grid, transportation, water, gas, and economic, regulatory and policy issues. Dr. Khargonekar emphasized design, creativity and aesthetics and discussed innovations at the nexus of food, water systems, risks and resilience, including National Nanotechnology Initiatives, clean energy, and brain technology.
Dr. Khargonekar elaborated on the NSF and its inclusion of underrepresented communities toward engineering and scientific diversity grants and training. Other federal agencies that are committed toward the goal of Cyber-Physical Systems include DOD, NIH (health care, internal prosthetics), NASA and the DOT (safer, more efficient cars, improved use of airplanes and noise reduction). When asked if there was an engineering program structured for inclusion of indigenous Americans, he affirmed that there was indeed a program.
Headlining the symposium was keynote speaker Dr. S. Jim Gates, Jr., African American Physicist and current Professor of the Computer, Mathematical and Natural Sciences Department of Physics at the University of Maryland College Park. Dr. Gates Jr., told his heartwarming story of how the Sci-fi comic books of his time inspired him. Sparked by a fascination of unknown worlds, Dr. Gates Jr., furthered his knowledge by identifying, studying and pursuing what became a professional passion in the areas of biology, technology and various other sciences. Dr. Gates Jr., touched upon the motivational nature of science, comprehending at an early age, that he was not limited to anything his mind could perceive, thereby bringing to the fore, a continuum of theoretical formulas that are applied within todays scientific and technological arena.
Dr. Gates Jr., coauthored the book Superspace and serves on President Barack Obama's Council of Advisors on Science and Technology and is a leading authority on Superstring and many other scientific concepts. It is noteworthy that students of the College of Computer, Mathematical and Natural Sciences receive research fellowships, national awards, scholarships and many other opportunities leading toward an array of technical careers.
Research Day 2016 also had a Graduate Student Poster Session that was shared with the speakers. The experience of witnessing so many young, bright men and women engineers brought on a surge of hope and pride. These students are passionate in designing prototypes toward making positive, direct and healthy changes in assisting the earth and humanity. The sustainable, eco-friendly systems, programs and machinery that these individuals presented shows how much this generation cares, and how very hard they are working to change the status quo of waste, decimation and neglect.
Some of the areas of scientific engineering included Bio-Related Research presented by chemical, bio-medical, biology, electrical, physiology, neural computing and neuroscience students. This field detailed research in areas such as, eye-tracking software, xenograft pathology slides, intervertebral disc tissue, accurate assessment of bone tumors and EEG source localization.
Devices and Instrumentation engineering were presented by electrical, mechanical, computer science, and physics students with specialization in map and aligned image resolution, HEO satellites, image velocimetry pressure estimates, turbulence transition, crowd analysis surveillance, wave generation and detection and emotion recognition.
Chemical engineering students detailed aspects of energy for biofuels, and eco-friendly chemical herders for oil spill remediation. On the environmental front, students presented engineering solutions to address aerosol retrieval in Urban areas, idealized river flow simulations and impacts of water constituents, VIIRS Sensor in coastal water environments, detection of red tides in Mexico, ocean surface sensitivity and weather radar data.
Materials Related civil engineer students researched interface theory and small grid resilience, and the usage of recycled glass as material for high performance, sustainable, and eco-friendly concrete.
This wave of brilliant speakers and students brought several questions to mind. When the technology improves, hopefully all pipelines containing oil and gas can be monitored and eruptions can be preempted, eliminating any damage resulting in pollution and toxicity in our water supplies, rivers and oceans. This would be a major innovation, being that several pipelines have broken and more pipelines are set for development. One pipeline in particular is the Dakota Pipeline that would run through a very important river within a Native American Reservation. Needless to say, once the water is gone, so are we. The earth and air are its sisters and nature in its totality are our brothers. With all this technology coming into existence, it is imperative to realize that we are all one.
The students and the Alumni of The Grove School of Engineering are effecting approaches to sustain a positive existence. Now, it is up to the industry participants to strenuously adhere to innovations that save the earth and its people vs using these new technologies for hegemony and obliteration. There is a lot of novel science being developed and I assure you readers that I will find out what the best of the best of these students have to offer, helping our world become that Utopia that I dream of, one eco-earth loving leap at a time.
FOR MORE INFORMATION, PLEASE CONTACT: ASSOCIATE DEAN, ROSEMARIE WESSON rwesson@ccny.cuny. edu
FOR GRADUATE STUDENT POSTER INQUIRIES PLEASE CONTACT: ANNETTE PINEDA apineda@ccny.cuny.edu