By: Yasleen Trinidad
Entrepreneurs are those who are aspire to create, build, and flourish their own empire. They are innovative leaders who chase and generate opportunities. So what exactly does it take to be an entrepreneur?
According to John Henry, founder of Cofound Harlem, it takes, "A decision to start."
Henry was only 18 years old when he took the initiative to start and run his own business. Coming from an immigrant, low-income home, he took the job as a doorman to help support his family of six. Before he knew it, the opportunity that would eventually change his life fell in his lap. One of the residents whom he attended picked up on his go-getter attitude and presented him with a business proposal, the chance to become his own boss and run a dry-cleaning business. The resident owned a dry-cleaning franchise and offered him the opportunity to access his facilities at wholesale rates without having volume, all Henry had to do was convince people to give him their clothes.
"That dress would cost you $12 dollars to dry-clean, it would cost me $4 dollars with him, leaving me with enough room to make a profit," states Henry.
In the early stages of his business, Mobile City, Henry would go around Harlem, bribing other doormen $20 dollars for every customer they brought to him. But it wasn't until he met with a resident in the entertainment industry, who described to Henry a growing concern in the field, that his business really took off. Due to most production scenes being filmed at night, finding a dry-cleaner to come in at three in the morning and bring the clothing back by morning was nearly impossible. Looking to attract customers and grow financially, Henry took on the challenge. Before he knew it, he was doing big film and television accounts, including movies like, "The Wolf of Wall Street."
"I went from cleaning 5-20 garments a week, to cleaning hundreds and thousands of garments at about $10 dollars a piece," describes Henry.
Taking on an entrepreneurial role in life, Henry quit just job and dropped out of college just one semester in.
By the time Henry was ready to sell Mobile City, he pushed his focus on getting more deeply involved in Harlem, thus came the idea of Cofound Harlem, a platform to help start and accelerate high growth companies.
Henry states, "It was something that slowly took shape. There were a lot of, "Wouldn't it be cool?," moments. I noticed that what we wanted to do was resonating with people."
Within the first year, Cofound Harlem brought in four companies to work towards being sustainable businesses. One of those companies, Bandhub, an online community for musicians, made $500,000 dollars in venture capital and gained over 100,000 users on their platform, according to Henry.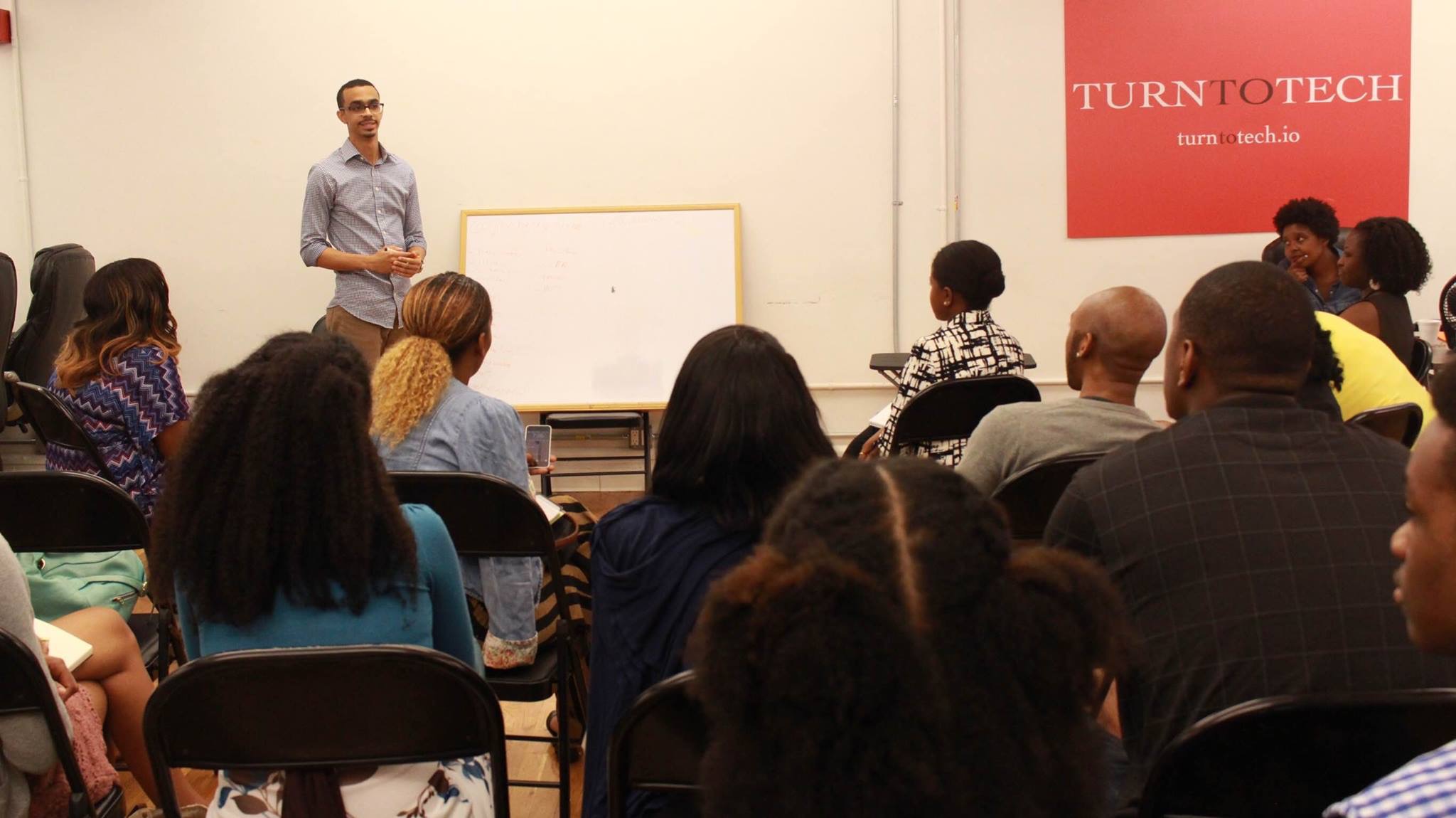 Throughout his experience, Henry feels as though he got an, "MBA on the road," and was even asked to speak to Columbia University's business students, being a college dropout.
With self-made billionaires like Mark Zuckerberg, Steve Jobs, and David Geffen, dropping out colleges, many young entrepreneurs are looking for an alternative route to success.
"Entrepreneurs are not produced in the classroom. Entrepreneurs are produced by working in the field," states Henry.
Although Henry relies on college educated people, like managers and analysts to help run his business, he feels at though being an entrepreneur cannot be taught.
"No matter how hard colleges try, they can't replicate what it is like to start a business," states Henry.
For others like him, who are looking to be become entrepreneurs without going to college, the best advice Henry could give is to, "Own your skill, make a decision, and see it through."