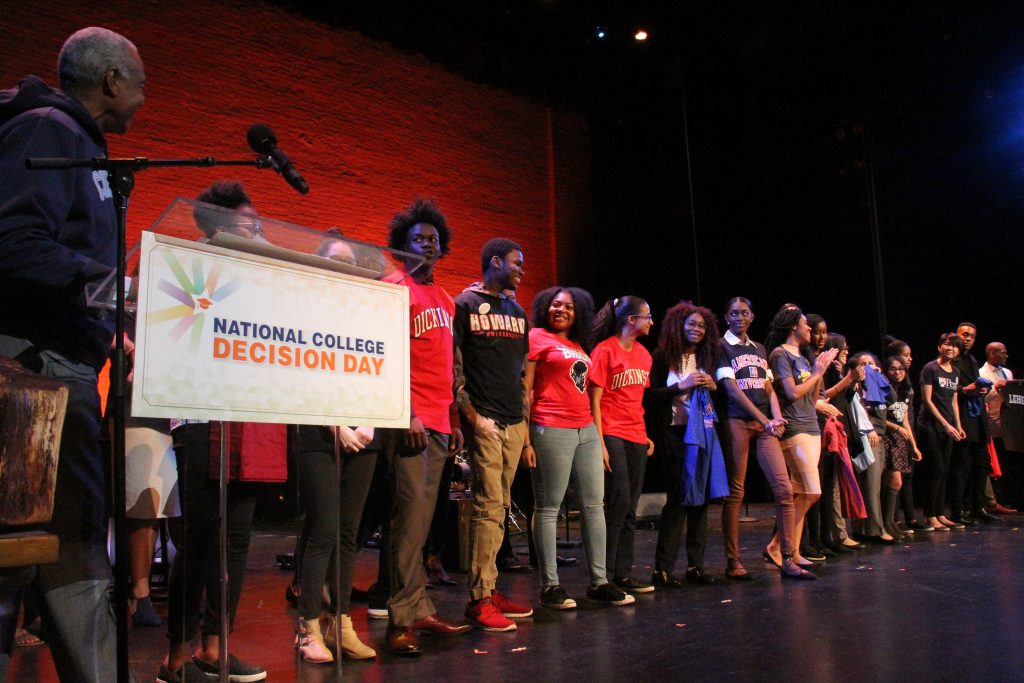 (Harlem, New York) By Derrel Jazz Johnson
On Thursday, May 11th, 2017, 255 high school seniors announced their college choices at the world famous Apollo Theater. Students announced choices such as New York University (my alma mater!), Ivy League schools like Columbia, Cornell and Princeton universities, HBCUs like Howard University, SUNY and CUNY schools, and so many more.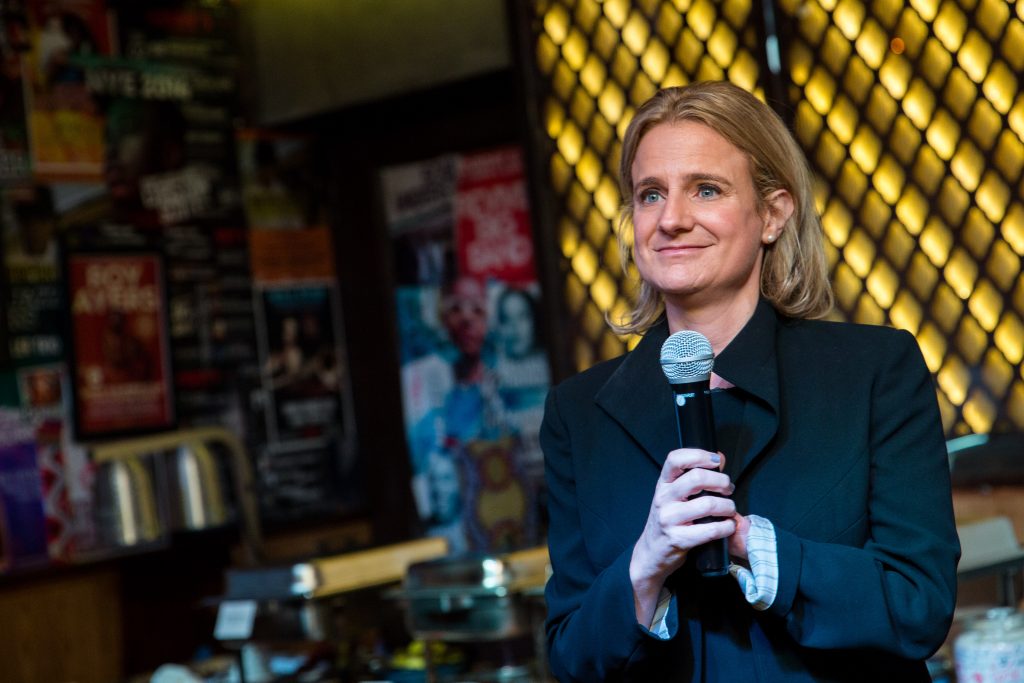 The event, hosted by ABC Weekend News Anchor Ron Claiborne, featured addreses to the students from the Harlem Educational Activities Fund (HEAF) CEO and President Ruth Rathblott, and Carla Harris, Vice Chairman, Wealth Management, Managing Director and Senior Client Advisor at Morgan Stanley. The event opened with a performance of the National Anthem by Ahmaya Knoelle Higginson. The show also featured a performance by music royalty Rhonda Ross, the daughter of two legends, singer Diana Ross and Motown Records founder Berry Gory. Fittingly, she performed a cover of the Marvin Gaye and Tammi Terrell classic "You're All I Need to Get By."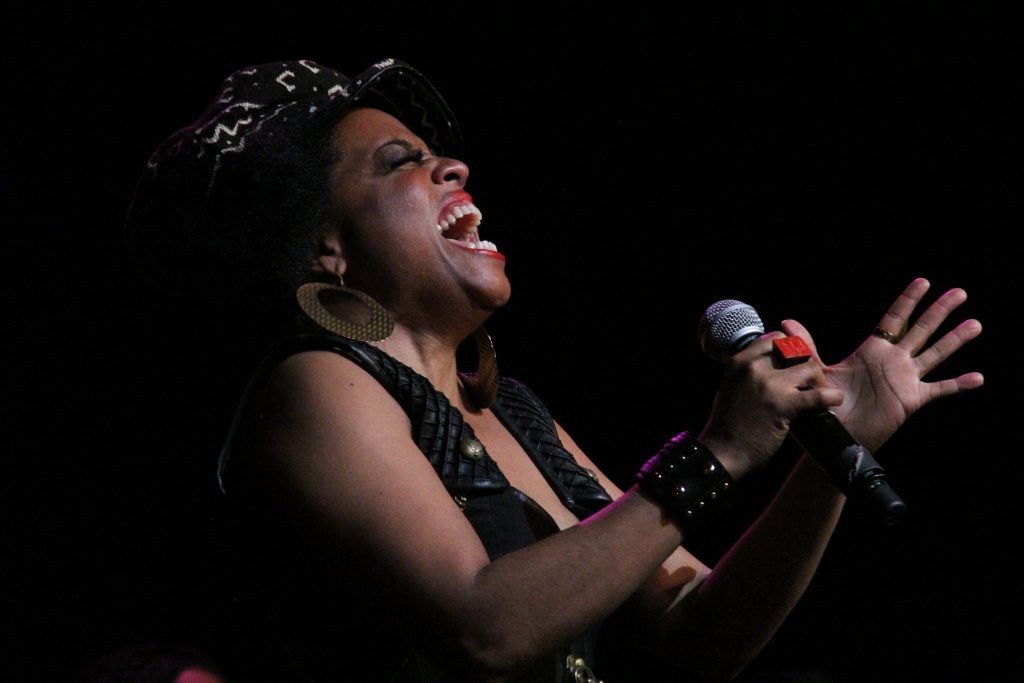 But make no mistake about it, the true stars at the Apollo Theater were not the singers, gospel choirs or accomplished speakers. The future leaders of American in fields from architecture and engineering to psychologists and psychiatrists were center stage on this memorable occasion, and you could feel, hear and see the excitement from the beaming students.
After College Decision Day at the Apollo Theater, HEAF hosted a Private Celebration Benefit at Ginny's Supper Club inside of Red Rooster. The event featured HEAF board members and staff, including New York Times Bestselling author and atstrophysicist Neil deGrasse Tyson.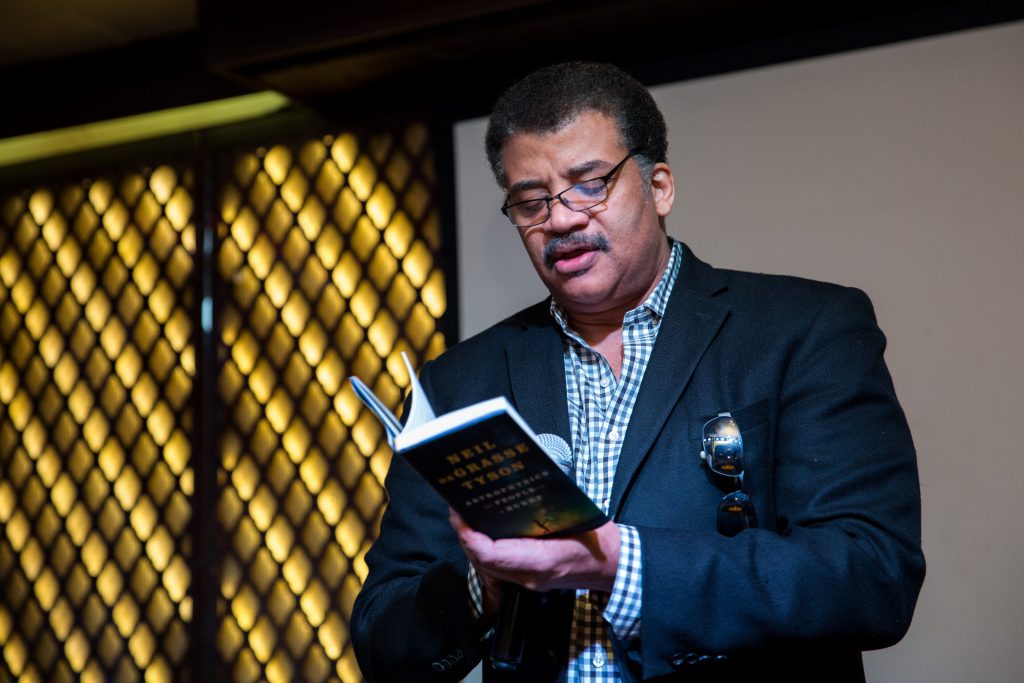 Guests networked over signature cocktails, red and white wine and prosecco and enjoyed some of Samuelsson and Red Rooster's signature dishes like chicken and waffles, mac and greens and more. There were also silent and live auction items, including an autographed first edition copy of Neil deGrasse Tyson's new book Astrophysics for People in a Hurry, gospel brunch for two and a signed copy of The Red Rooster Cookbook by Marcus Samuelsson, and ticket packages to various area sports events.
Red Rooster owner and executive chef Marcus Samuelsson was unable to attend because of preparations being made for the grand opening of Red Rooster Shoreditch in London, but taped a video message for guests.
We spoke to education technology executive and entrepreneur and HEAF Board of Directors member Jeff Livingston about the day's events.
"What happened on Thursday was a community gathering to declare itself pleased with the progress of its children. The village that raised them saw their investment pay off. Additionally, we who live in Harlem declared our high expectations for the future and reminded the students that they are always welcome back home and expected to return." Livingston also looked to the future of the students. " As an executive in the event and imagined how cool it would have been if we were given this extraordinary experience of announcing our college choices on the stage of the world famous Apollo Theater. I also shared a personal moment after meeting a HEAF alumnus, Fausto E.Jimenez-Fabian.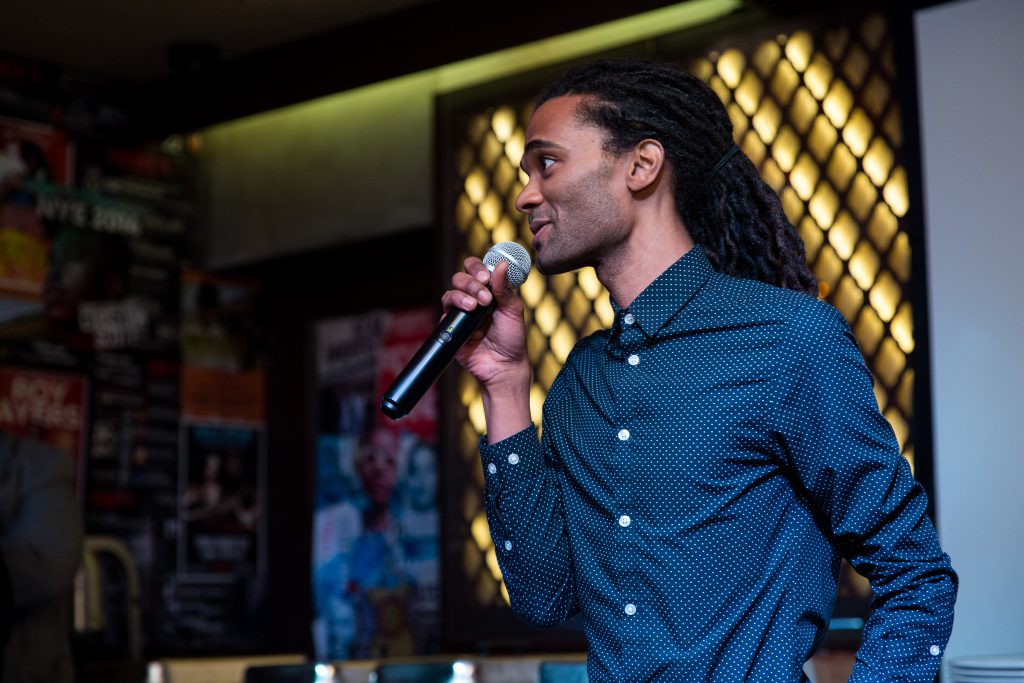 As Fabian spoke, I realized we attended the same elementary school in Harlem (PS 192), the same middle school in Harlem (Mott Hall) and the same high school in Harlem (A Philip Randolph.) It was, in a way, looking at a younger version of myself. But after chatting for awhile, I shared a photo of my Mommy, who worked at PS 192 from the 80s into the 2000s. He saw the picture and exclaimed "BRENDA!" my Mom's name, then became emotional, because he knew she wasn't here anymore. He shared a story of my Mom assisting a younger Fausto, and we closed our first meeting with a hug. After all, I am, always the son of Brenda Victoria Johnson.
Finally, I would like to end this piece with perhaps the most significant information I received. Carla Harris spoke to the students about being a W.I.N.N.E.R. and left us all with this inspiring acronym.
W: Who you are. know who you are, your strengths and weaknesses so you don't lose yourself.
I: Intentionality. Approach your studies and relationships with everyone by being intentional.
N: Never count yourself out. Believe in yourself, even if no one else does.
N: Negotiate your online brand. Employers look at social media. Put your best foot forward.
E: Engagement. Engage with as many people as possible. It's all about relationships.
R :Risk. Leaders must take risks and avoid fear: False Evidence of things Appearing Real.
Harris gave advice that is not only invaluable for the high school seniors, but for anyone. I know the students from College Decision Day will be W.I.N.N.E.R.S!