"The face of poverty has changed over the last 200 years, the nature of it has not," declares Elsie McCabe Thompson, the newly-appointed president of the New York City Mission Society. The 200-year-old, community-based non-profit organization has developed a well-earned reputation for helping countless children, youth, and families transcend the ills of poverty in New York City's poorest neighborhoods. It operates a dynamic portfolio of education, workforce-development, prevention, and community-building programs that help break the cycle of poverty for some of New York's most underserved communities. Ms. McCabe Thompson has decades of experience in the nonprofit, cultural, legal, and government sectors. She received a B.A. at Barnard College, Columbia University, and her J.D. from Harvard Law School. Now, like a flame that lights the gloom, she brings the currency of sharp vision, making an immediate and meaningful difference to those in need.
Most of NYC Mission Society's programs and services take place at Minisink Townhouse, a vibrant community center located at 142nd Street and Malcolm X Boulevard in Central Harlem. (Other programs extend throughout Harlem, the Lower East Side, the Bronx, and Brooklyn.) One of the new president's first initiatives was to merge the administrative offices located in the historic United Charities Building in lower Manhattan's Gramercy Park–with the program personnel, uptown.Administration's relocation to Minisink, its flagship community center, was completed on September 12, 2014. The directives for renovation and a thorough cleaning of the entire building are underway.
Ms. McCabeThompson points out,"The fact that the staff could motivate kids in a poor facility is amazing but it doesn't have to be that way. We should present consistent images: If we're asking our youth to take pride in themselves, their clothing, and their space, we can't invite them into a facility that's not neat and clean."
"Wet paint" signs are everywhere and the building is bustling with workmen. The air is filled with excitment about this"homecoming" that is revitalizing the entire organization, bringing leadership to the front lines, and enabling greater service. Ms. McCabe Thompson is direct and candid: "Poverty is as demeaning, inhumane and cruel as it's always been… The difference now? More gun violence; it's pandemic." She continues. "Somebody needs to change that, and that somebody is us."
The NYC Mission Society's Central-Harlem Cure Violence Initiative is modeled after the highly effective CeaseFire Chicago model employing
street-credible "violence interrupters." The intention is to prevent the spread of violence in Central Harlem by persuading those who are most likely to engage in physical force to find peaceful solutions to conflict. Outreach workers ("credible messengers") logged 2,630 contacts, with 106 youth participants who are at high risk of perpetrating or becoming victims of violence, especially gun violence. When surveyed, 95% of participants reported that they feel less likely to be involved in gun violence because of the program. One-hundred percent of participants surveyed reported the program helps them make better choices.
"Violence interrupters"are ex-convicts who have "walked the walk" and have come back from it. They "know" before the police know. They are well received when it comes to street-gang members and are well regarded by the community. Violence interrupters come to the NYC Mission Society on a voluntary basis, and are employed by the NYC Mission Society. This year, they have spent 347 hours canvassing the neighborhood, acting as a key presence at 44 public events–reaching 6,500 community members and city residents (17 of these events were hosted or co-hosted by NYC Mission Society)– and distributed more than 24,000 public-education materials. Violence interrupters have also mediated 366 conflicts, so far, this year. The program is being expanded to East Harlem.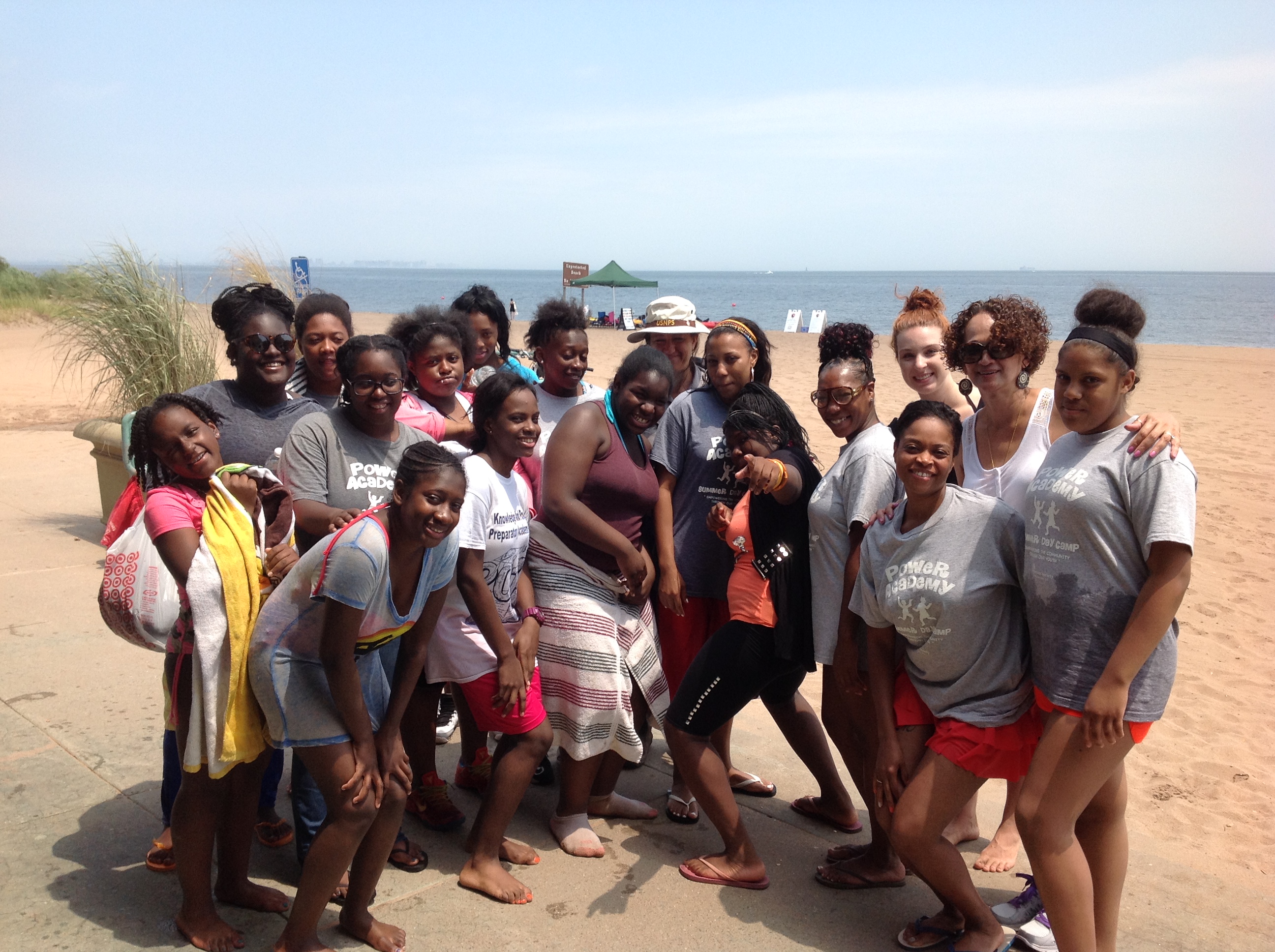 Overall, the impact of the New York City Mission Society has been impressive: For example, seventy-nine percent (79%) of children who participated in their after-school programs maintained or improved on homework assessment; 100% of graduates in the Learning to Work Program applied to college, and 84% were admitted to college. There is a 100% success rate in preventing teen pregnancy in Club Real Deal. Zero new convictions have been reported for the Harlem Justice Scholars active participants, and 100% of those participants are engaged in furthering their education. Ninety-three percent (93%) of parents in the Beacon Preventive Program to strengthen families say staff helped them improve as a parent. The core values that characterized The NYC Mission Society's services–dignity, kindness and respect–are what resonated with Elise McCabe Thompson when she chose to pursue the position of president. Her commitment to bringing integrity to the people she serves is also energized by many of her past experiences (practicing law, advocating for civil rights, participating on tenants councils, etc.). Still, one thing stands out in bas relief: She recalls her first trip to South Africa as the chief of staff to New York City's Mayor David Dinkins in the early '90s. Seeing the shanty towns for the first time, experiencing the township pride, and witnessing people holding onto their humanity in the face of such poverty was life-changing for her. She realized that kind of mistreatment, that kind of injustice, needs to be righted.Today, her passion and commitment is setting the bar higher still at the NYC Mission Society because she genuinely believes that within each person they serve lies a potential that is undeniable, and unstoppable, regardless of how others perceive them.
Bringing fresh, creative ideas and strategies that empower communities is the focus for upgrading the quality of the services at NYC Mission Society: A favored project of Ms. McCabe Thompson is the Learning-to-Work Program, which enhances the Power Academy (for academic support of school-age children, along with before- and after-school programs) and the Summer Youth Employment Program. Over the summer, the "LTW" Program was conducted in the transfer schools. Transfer schools serve older kids, under-credited students, new immigrants, foster-care youth who have fallen behind from bouncing from school to school, and EASL (English-as-a-second-lan-guage) kids (who speak as many as 20 different languages). These young people need another chance to get a New York State Regents Diploma (which is regarded highly and differently than the
GED). Ms. McCabe Thompson intends to expand the summer program throughout the school year, and has her sights set on strengthening the mentor program as well.
Ms. McCabe Thompson also gave a nod to the revival of the Drum and Bugle Corp. Proud members of the Corp marched in New York City's African-American Day Parade, last month. Ms. McCabe Thompson is advocating for more financial investment in instruments and uniforms, and anticipates the growth of the program.
Elise McCabe Thompson glows when she talks about resurrecting the summer camp for environmental stewardship. New York City's first sleep-away camp for African-American children was initiated by the NYC Mission Society in 1929. After a fire at the camp during the off-season, in 1979, Camp Minisink moved to the former Camp Sharparoon grounds in Dover Plains. New York City Mission Society's camping programs defined summer for generations of inner-city teens and adults until the organization sold the campgrounds in 2005. Outreach efforts to engage Camp Minisink's alumni for advocacy and support are underway. Meanwhile, this past summer, NYC Mission Society partnered with the
Parks service on Staten Island, and City youth found themselves kyacking off Great Kill.